Quds day is the day of oppressed people of world. APPC held in Jacobabad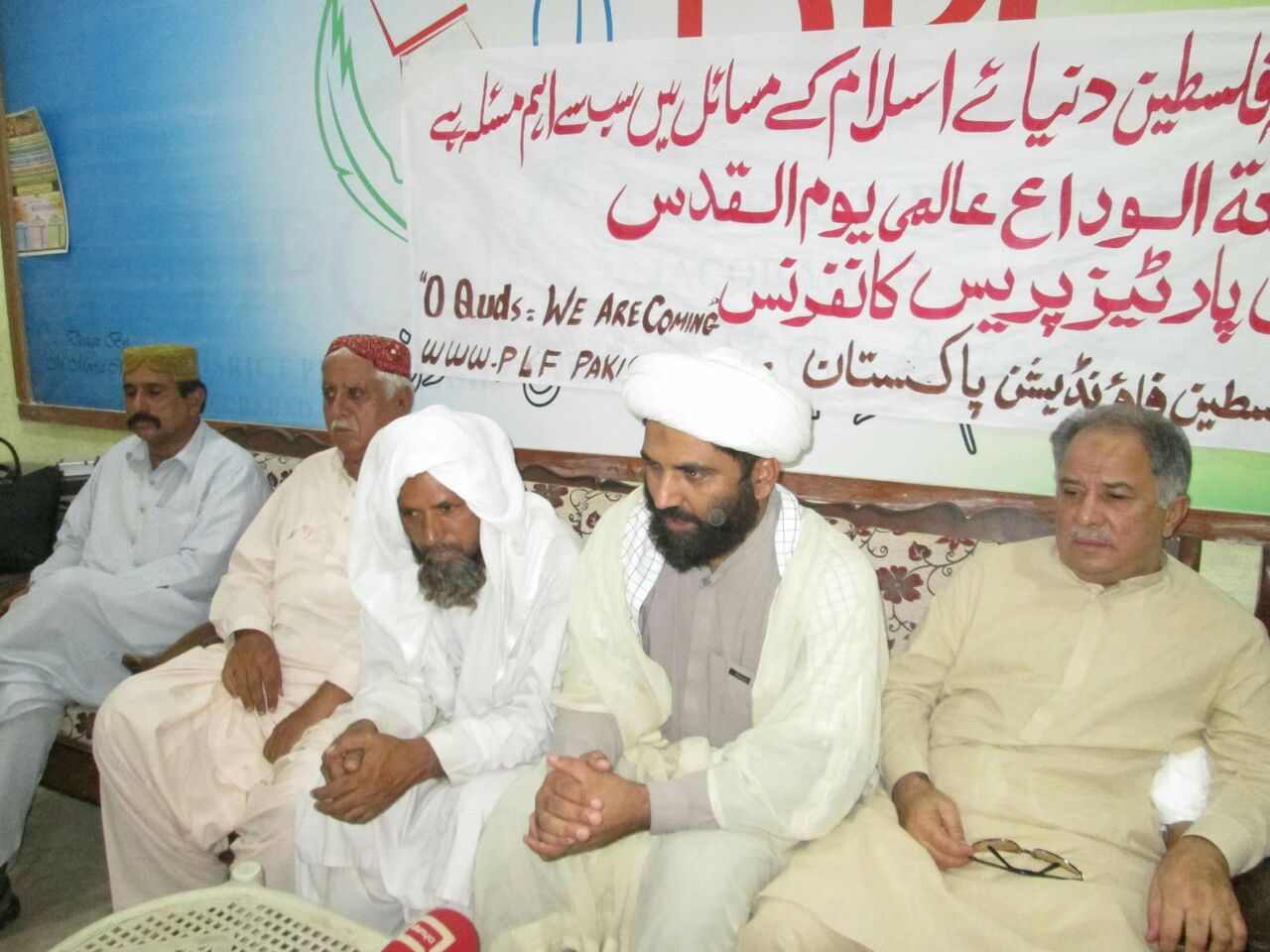 Jacobabad: (PNIC) An all parties press conference (APPC) in connection to ongoing campaign of Palestine Foundation Pakistan (PLF) in support an International Quds Day (Last Friday of Ramadan) as "O'Quds ! we are Coming" held at districg HQ Jacobabad Sindh.
Among the participants of APPC, Muhammad Akram Abro of Pakistan Muslm League Nawaz (PMLN), Allama Maqsood Ali Domki of Majlis Wehdat Muslameen Pakistan (MWM), Haji Lakhmir of Pakistan Tahreek-e-Insaf (PTI), Khadim Hussain of Jamat-e-Islami (JI), Moulana Soofi Fateh of Jamat AheleySunnat (JAS), Nasir Khan of All Pakistan Muslim League (APML), Nisar Ahmed Abro of Jamot Qoumi Movement (JQM), Rajab Ali of Imamia Students Organization (ISO) and from the civil society Hul Paledi and Siraj Ahmed Shah were present.