Resistance groups: Palestinian victory redrew balance of power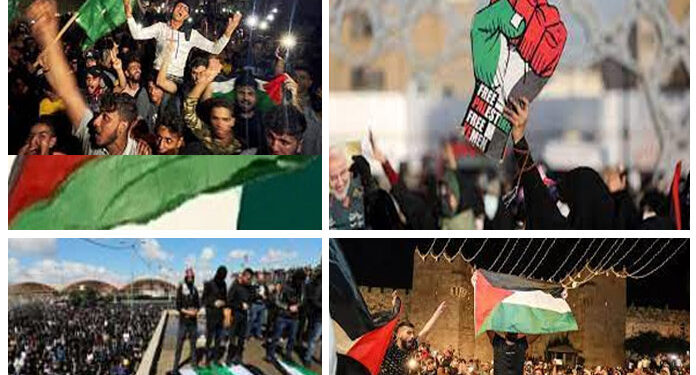 Palestine (PNIC) Resistance groups in the region have hailed the "historic victory" of Palestinians in their struggle against the occupying regime of Israel, after the regime agreed to a ceasefire ending its aerial bombardment of the Gaza Strip.
A spokesman for Hamas armed wing, al-Qassam Brigades, said Friday the resistance movement succeeded in "humiliating the enemy."
Abu Ubaida warned that Palestinian fighters had prepared large strikes which could cover all of the occupied Palestinian territories from the far north to the far south, including Haifa in the north and Ramon airport in the south.
"We were able, with the help of God, to humiliate the enemy and his army, whose leadership bragged about killing children and destroying residential towers," he said.
"We fought in the resistance, the battle of the Sword of al-Quds, in defense of al-Quds, with all honor, will and pride, on behalf of an entire nation," he added.
The occupying regime in Israel announced a unilateral ceasefire starting at 2 a.m. on Friday, which was accepted by the Palestinian resistance groups in Gaza with Egyptian mediation.
The Israeli aggression on Gaza entered its 11th consecutive day, killing at least 232 Palestinians, including 65 children and 39 women, and wounding more than 1,900 others, according to the Gaza health ministry.
The confrontation came after weeks of Israeli harassment of Palestinians in Jerusalem al-Quds and attempts to steal their lands in the Sheikh Jarrah neighborhood.