Russia slams Israeli 'occupation' of Golan Heights after 'Israel' supports Ukraine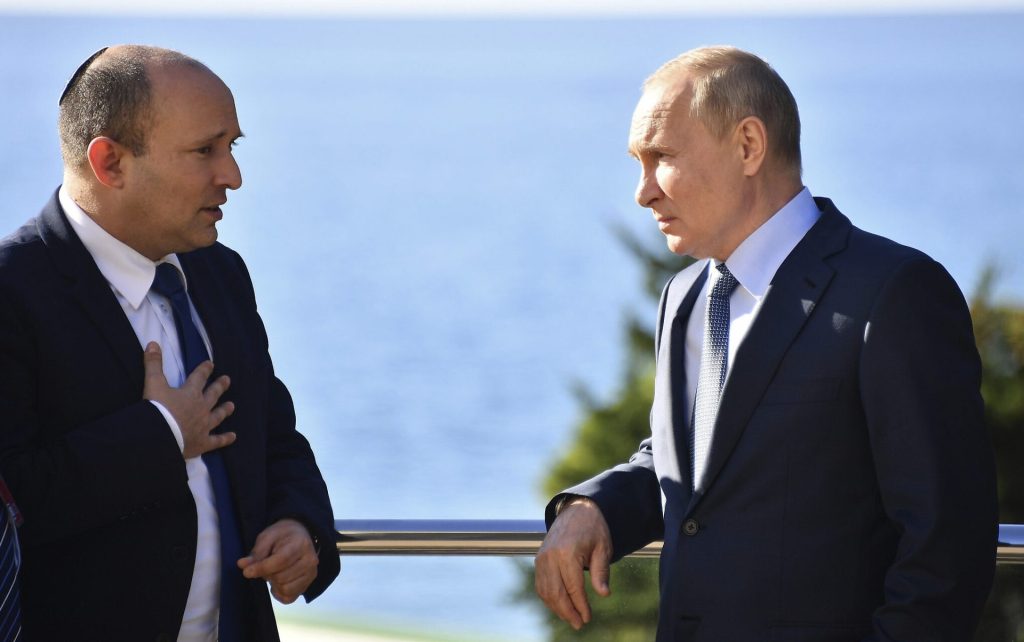 Moscow – The Russian government condemned Israel's occupation of the Golan Heights on Wednesday, saying it does not recognize Israel's sovereignty in the region.
Russia's United Nations envoy, Dmitry Polyanskiy, told a Security Council briefing that Moscow is "concerned over Tel Aviv's announced plans for expanding settlement activity in the occupied Golan Heights, which directly contradicts the provisions of the 1949 Geneva Convention".
"Russia's unchanging position, according to which we do not recognise Israeli sovereignty over the Golan Heights that are an inalienable part of Syria."
The remarks came hours before Russian President Vladimir Putin launched a wide-scale offensive across Ukraine on Thursday.
Israel's foreign ministry, on Thursday, issued its first statement regarding the unfolding crisis, stating support for Ukraine's territorial integrity and sovereignty.
"Israel shares the concern of the international community regarding the steps taken in eastern Ukraine and the serious escalation in the situation," read the statement.
On Thursday, Israeli occupation Prime Minister Naftali Bennett also said, "Like everyone else, we pray for peace and calm in Ukraine, and still hope that dialogue will lead to a resolution."
'Israel' seized the Golan Heights from Syria in 1967 and annexed the territory in 1981, in a move not recognized by the international community.
A resolution by the UN Security Council, of which Russia is a permanent member, states: "The Israeli decision to impose its laws, jurisdiction and administration in the occupied Syrian Golan Heights is null and void and without international legal effect."
Bennett announced plans late last year to double the number of settlements in the territory.