Sa'ar says 'Israel' won't freeze illegal settlements construction in West Bank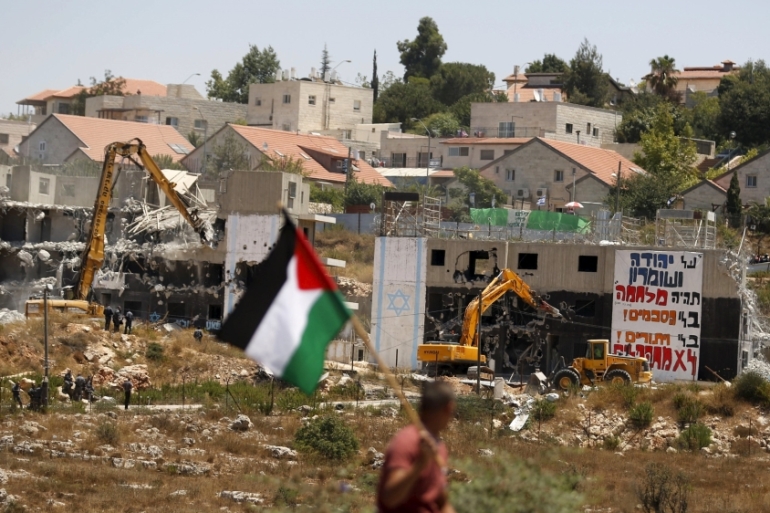 Occupied Palestine – Israeli occupation Justice Minister vowed on Saturday that 'Israel' would continue illegal settlements building in the occupied West Bank.
In an interview with Channel 12 news, Gideon Sa'ar said that 'Israel' won't freeze the construction of illegal settlements in the West Bank.
His remarks came amid outrage from settler leaders, The Times of Israel reported.
This is over the War Ministry's failure to convene the panel responsible for authorizing such building in over five months.
Sa'ar hinted that War Minister Benny Gantz was preventing the so-called Civil Administration's High Planning Subcommittee from meeting.
The Subcommittee is typically does once every three months.
Sa'ar said that while he has a good relationship with Gantz, he would put his foot down on the issue of settlements.
"In this government. there will be no freeze on settlements in Judea and Samaria [West Bank]."
"And I intend to insist on that."
"I hope this matter will be resolved in the coming days."
He also added that he has discussed the matter with Gantz several times.
However, the war minister is not in favor of a construction freeze.