Settlers build road, bulldoze land in southern Nablus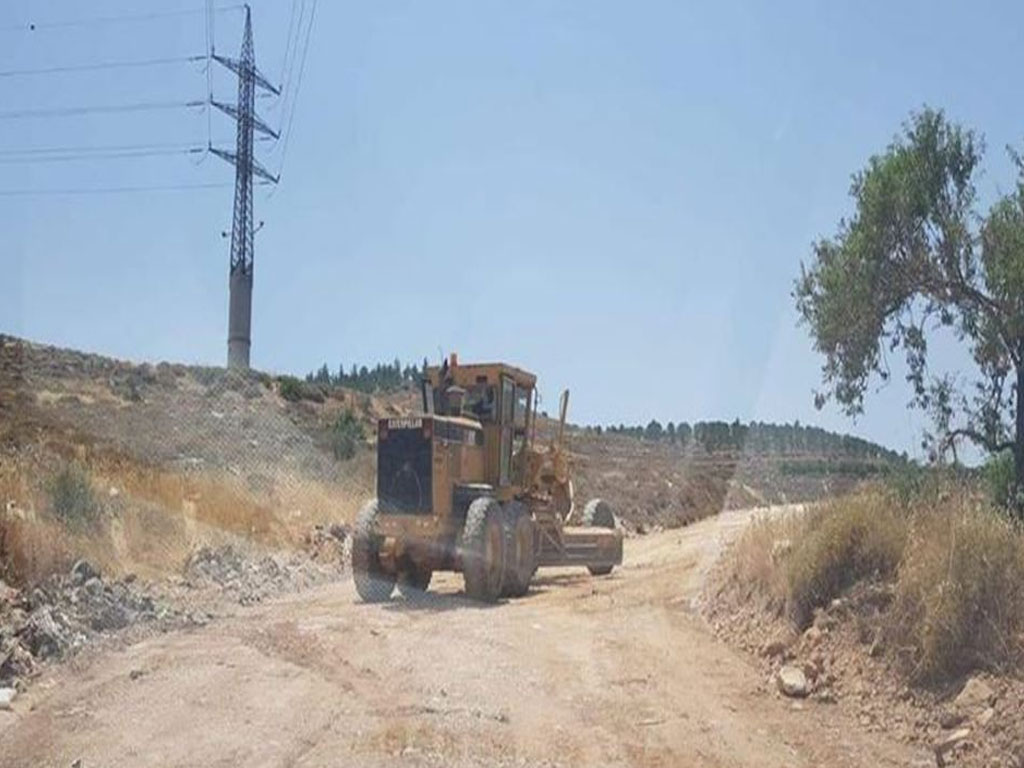 NABLUS-Jewish settlers on Monday morning built a road to their settlement and bulldozed swaths of agricultural land in the south of Qaryut village, south of Nablus in the occupied West Bank.
Local activist Bashar Qaryuti said that the Qaryut villagers woke up to see a new road connecting the illegal settlement of Eli in the west of the village with the illegal settlement of Shilo in the south.
Qaryuti added that the settlers also bulldozed vast tracts of land, about 40 dunums, in the southern area of the village, pointing out that 10 dunums of this land were olive groves.
He affirmed that the settlers plan to place mobile homes in the area as a prelude to setting up a new outpost, adding that local residents had removed last year a settler outpost in the same area.
He warned that the establishment of this outpost would be a big disaster for the village, which is already encircled by three settlements and four outposts and exposed to different attacks by settlers.