Several Palestinians arrested, injured in IOF West Bank raids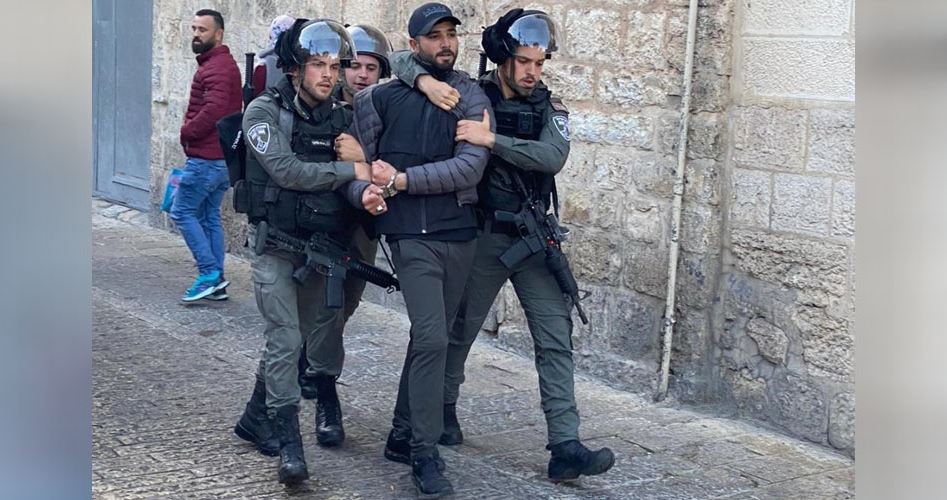 The Israeli occupation forces (IOF) launched a large-scale raid and arrest campaign in separate areas in the West Bank at dawn Tuesday.
In Jericho, four Palestinians were detained while another suffered a live-shot injury during an IOF raid into the Aqabat Jaber camp, south of the city. Several teargas inhalation cases were also reported during the raid.
Israeli media sources claimed that armed clashes erupted after the IOF surrounded a local house in the camp.
Four other Palestinians were detained in Bethlehem after IOF troops broke into their family houses. Gold, jewelry and 4,000 shekels were stolen during the raids.
In Jenin, the IOF arrested a Palestinian man and summoned his son for investigation after breaking into their family house.
Three more Palestinians were detained in Ramallah, while six others were rounded up in Occupied Jerusalem.