Several Palestinians arrested, injured in Negev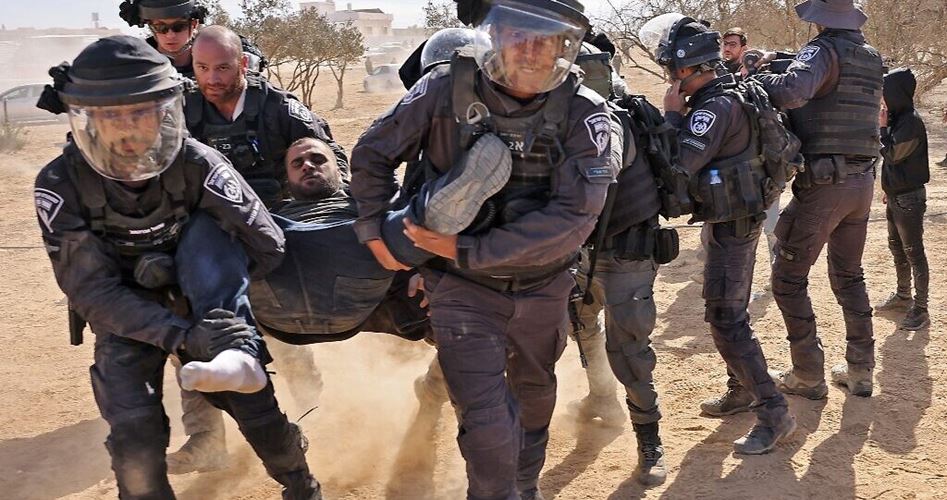 NEGEV, (The Palestine Information Centre)The Israeli police forces stormed Arab Sabila village in the Negev, brutally assaulted its residents, and arrested a number of them on Tuesday morning.
Eyewitnesses reported that at least four people were injured when Israeli forces attacked the Abu Sabila family for unknown reasons.
A pregnant woman, children, and the elderly were among those attacked, the sources added.
Several youths were also detained during the attack