Several young men wounded, one kidnaped by IOF in Jenin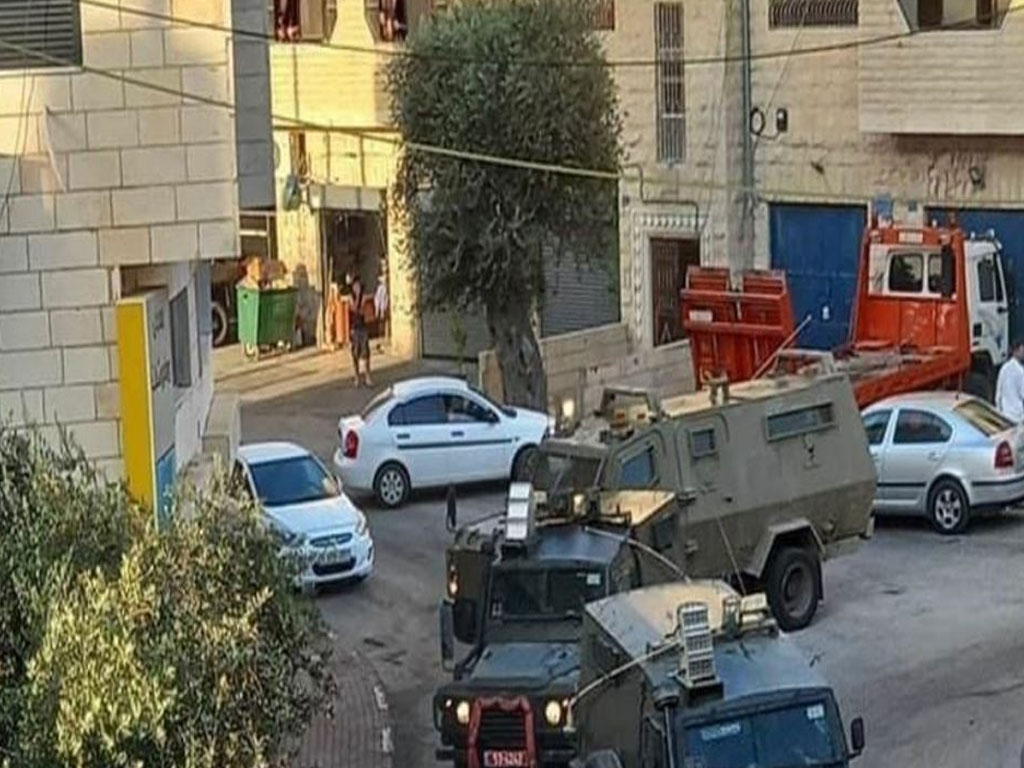 JENIN – The Israeli occupation forces (IOF) kidnaped on Monday morning a Palestinian young man after wounding him in Qabatiya town, south of Jenin.
According to SAFA news agency, the IOF encircled the house of Alaa Zakarnah and ordered him to surrender through a megaphone.
Soon later, the IOF forced Zakarnah's family to leave the house before storming it and rounding him up.
Zakarnah and at least six other young men were reportedly wounded by live ammunition when the IOF clashed with local youths and resistance fighters near the house.
One of the wounded young men was shot in his back, and his condition was described as "critical." Another one suffered a bullet injury in his stomach, according to medical sources at Ibn Sina Hospital in Jenin.
Other young men also suffered injuries from tear gas canisters and rubber bullets during the same skirmishes with the IOF.
In this regard, al-Quds Brigades, the armed wing of Islamic Jihad, stated that Alaa Zakarnah, one of its fighters in Jenin, refused to surrender and exchanged fire with the IOF until he ran out of ammunition.
Al-Quds Brigades added that violent clashes took place near Zakarnah's house, which had been surrounded by the IOF for over one and a half hours.