Sheikh Sabri lauds Jerusalem youths for defending J'lem and Aqsa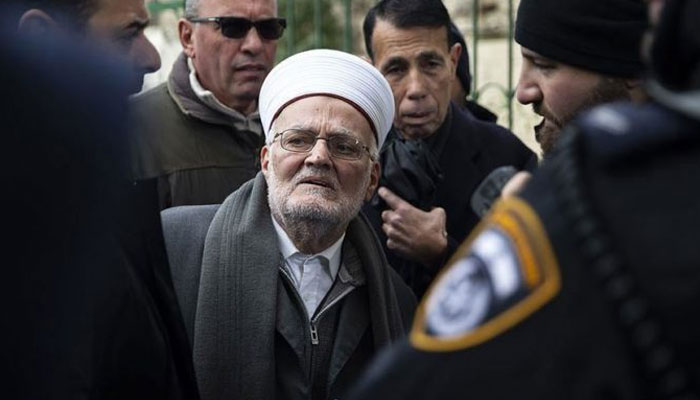 OCCUPIED JERUSALEM (PNIC) Sheikh Ekrima Sabri, head of the Higher Islamic Council in Occupied Jerusalem, has applauded the Jerusalemite youths for their outstanding courage in defending Jerusalem and the Aqsa Mosque against the Israeli occupation and its violations.
"The Jerusalemite youths have shown courage and bravery that taught the occupation a lesson about this city and how it is strong and cannot be Judaized as they think," Sheikh Sabri said in press remarks on Friday.
He hailed the youths for confronting Israeli police forces in Jerusalem streets and frustrating the Jewish settlers' provocative march, describing their uprising as "spontaneous" and "faithful."
He called for necessarily supporting the Jerusalemites' steadfastness and their institutions to enable them to confront Israel's ongoing violations and Judaization activities in the holy city.