Singapore to open embassy in 'Israel' for first time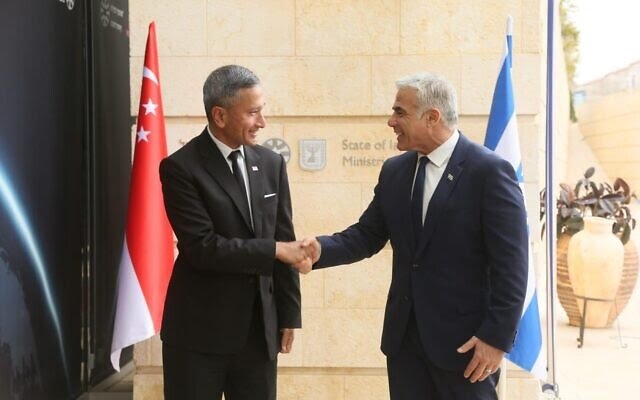 Singapore (QNN)- Singapore will open an embassy in 'Israel', more than a half century after the two countries established diplomatic ties in 1965.
Singapore's Vivian Balakrishnan notified Israeli Foreign Minister Yair Lapid of the decision during a meeting held on Monday.
"I congratulate the Singaporean government's decision to open an embassy in Israel," Lapid said.
They did not provide a timeline for when the mission will open, however.
'Israel' and Singapore have had diplomatic relations since 1965.
The Israeli occupation already operates an embassy in Singapore.
Balakrishnan also reiterated Singapore's support for Palestinian statehood.