Stephanie Gallardo: I will stand with Palestine until the end of time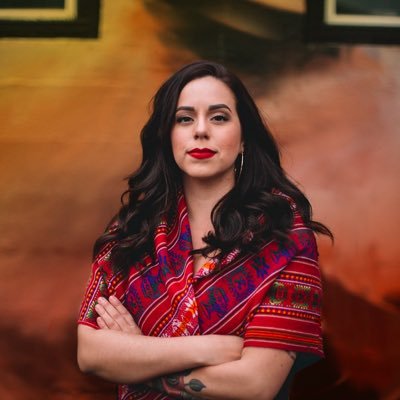 Washington – Washington Education Association board director Stephanie Gallardo, who is running for Seattle's 9th Congressional District, has expressed her firm support for Palestine.
Gallardo took to Twitter yesterday to say that she will stand with Palestine, even if this costs her the election.
"I've said it once and I'll say it again. I will stand with Palestine until the end of time, even if it costs me this election," Gallardo wrote.
She also added, "I will never turn my back on those suffering at the hands of an apartheid regime [Israel]."
"Solidarity is a verb, not a statement."
Gallardo is a 11th grade Foster High School history teacher.
Gallardo's father was a Chilean refugee whose family immigrated to the U.S. in 1976, a few years after the coup.
Though he legally resided in the U.S., he wasn't able to become a citizen "for something like 17 years," she once said, according to The Stranger
Her father's struggle, and the experiences of her spouse, who is also an immigrant, inspired her platform.
If elected, she pledged to support legislation to build a "moral immigration system" that also would create a "quick and humane pathway to citizenship" for immigrants.
Moreover, Gallardo has long been a vocal pro-Palestine voice, calling to stop aiding Israel's apartheid regime.
In 2021, she announced her bid to replace Rep. Adam Smith in Seattle's 9th Congressional District.
Representative Adam Smith is the Chairman of the House Armed Services Committee.
"We cannot continue to support Israel's apartheid state as they displace, brutalize, exploit, and murder the Palestinian people," she tweeted in 2021.
"Had enough of the U.S. imperialist military agenda and their indiscriminate support of Israel at the cost of Palestinian lives? You can thank the House Armed Services Committee Chair by Rep. AdamSmith for that."