Supporting Israel is a serious betrayal of Kashmir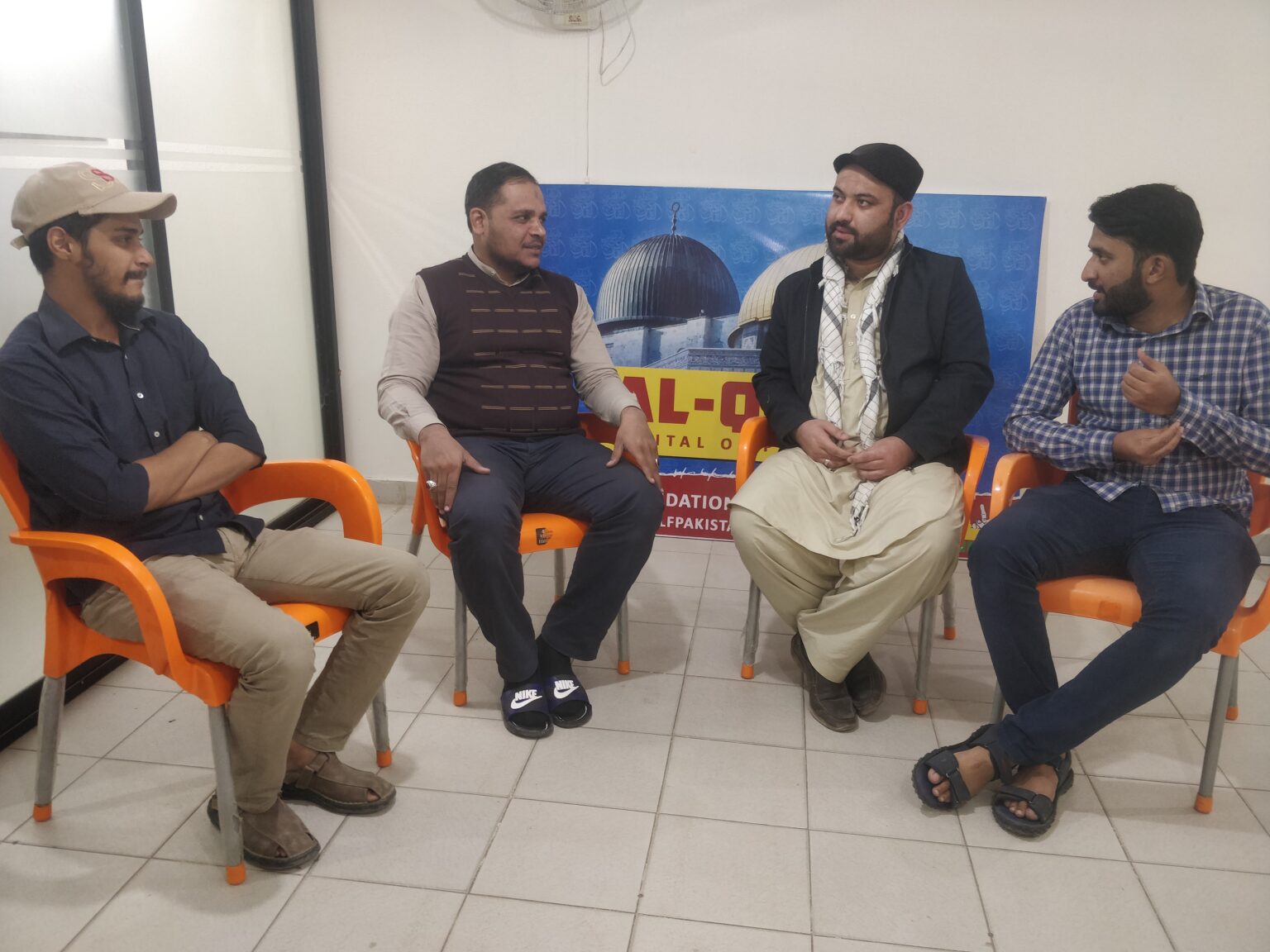 Karachi (Palestine News-Information Center) The Central President of Imamia Students Organization of Pakistan has said that the issue of Palestine is an issue of the entire Muslim Ummah and humanity. Pro-Israel elements in Pakistan are committing serious treason with the Palestinian cause as well as the Kashmir cause.
He expressed these views while visiting the office of Quds News Agency Pakistan on Monday. On this occasion, he also called on Dr. Sabir Abu Maryam, Central Secretary General of Palestine Foundation Pakistan. During the meeting, they discussed the latest situation in Palestine. The two leaders expressed grave concern over incidents in Pakistan in which pro-Israel propaganda was being spread by black sheep in the ranks of journalists, including some so-called scholars and intellectuals.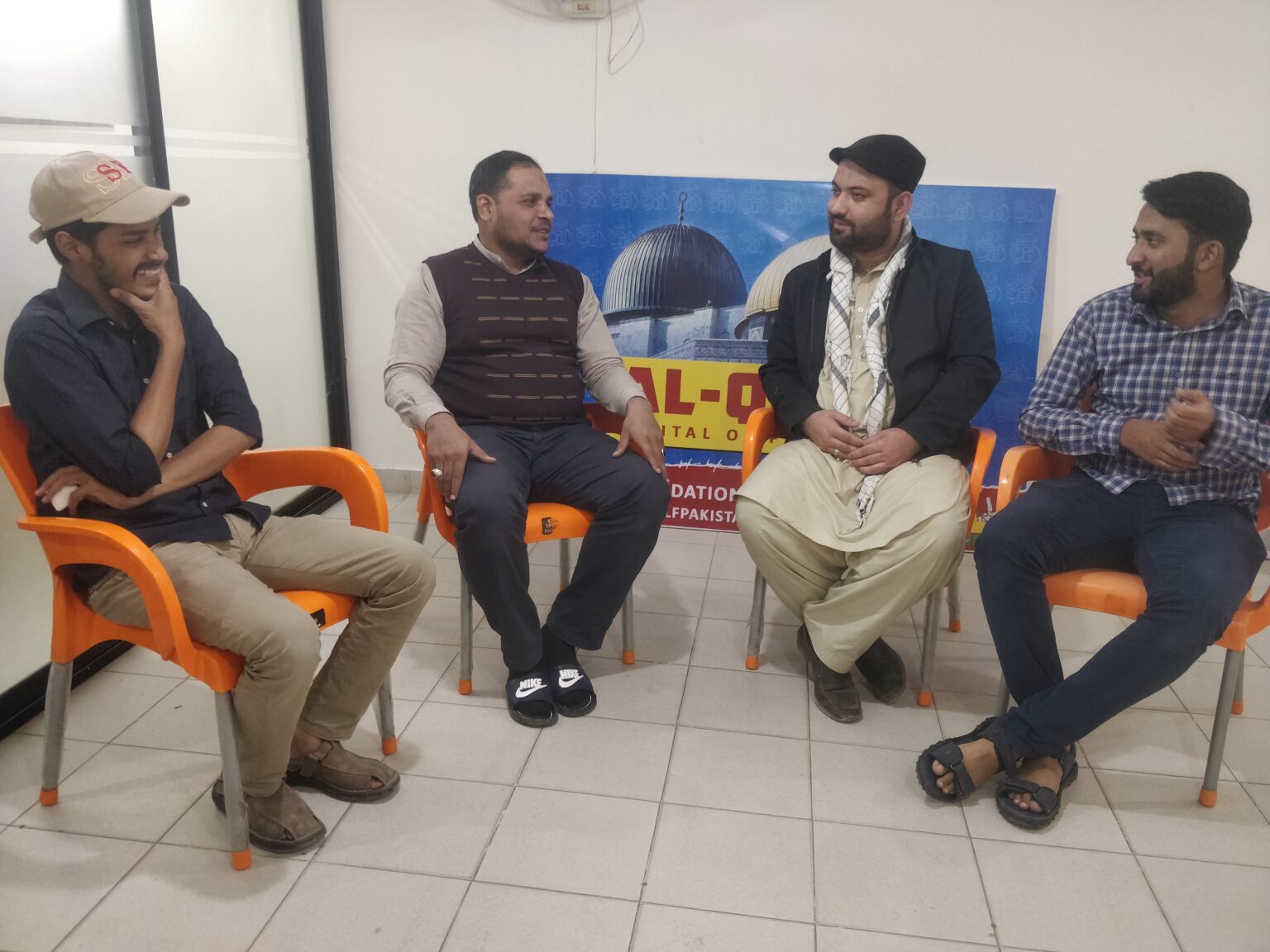 The Central President of ISO Pakistan said that an awareness campaign for Palestine cause and Kashmir cause would be launched across the country so that the youth would be made aware of the real facts and history of Kashmir issue including Palestine issue. He said that the youth would not allow any individual to violate the ideological boundaries of Pakistan. He said that every Pakistani has the same policy regarding the Palestinian cause as the father of the nation Quaid-e-Azam Muhammad Ali Jinnah. He added that Quaid-e-Azam Muhammad Ali Jinnah had made it clear in his own life that Israel is an illegitimate child of the United States and European countries and that Israel's existence on Palestinian land was usurper and fake.
ISO Central President Arif Jani said that on the occasion of Father of the Nation's birthday on December 25, ISO has announced a social media campaign in support of Palestine.
On this occasion, Dr. Sabir Abu Maryam, Central Secretary General of Palestine Foundation Pakistan, thanked Arif Jani and briefed him about the activities of Palestine Foundation Pakistan in Pakistan. ISO Central Senior Vice President Owais Raza and Karachi Division Vice President Baqir Mehdi were also present during the meeting.