Syed Ali Gilani's Mission will continue!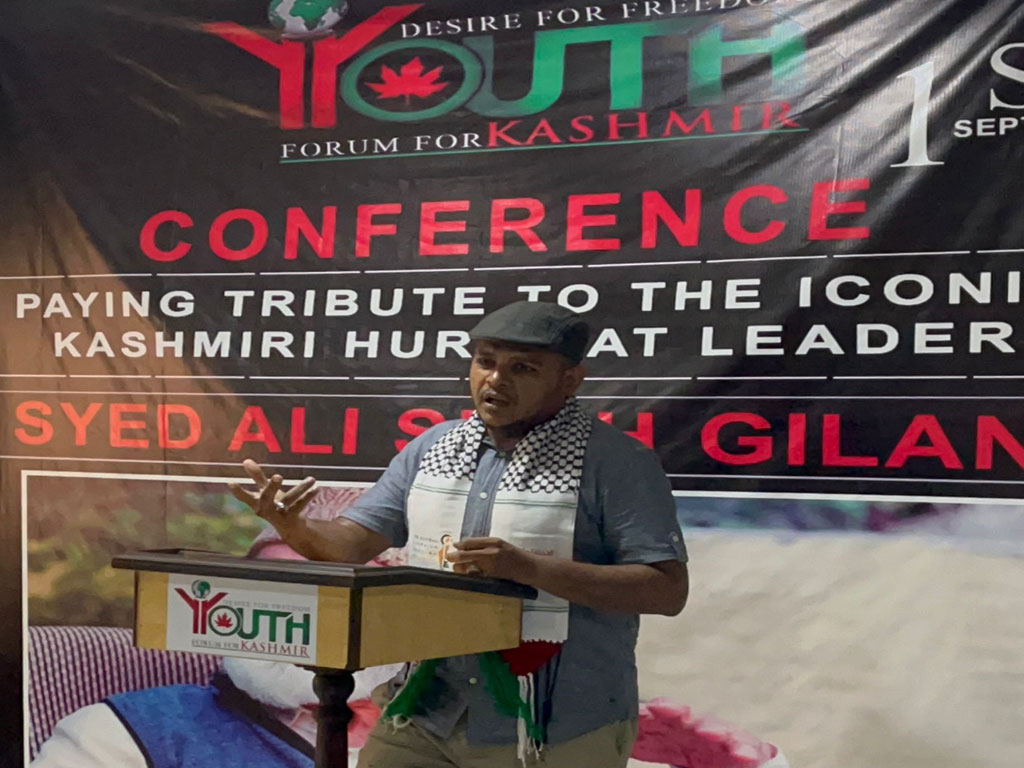 KARACHI – Central Secretary General of Palestine Foundation Pakistan (PLF) Dr. Sabir Abu Maryam, has said that the mission of Syed Ali Gilani will continue. He expressed these views while addressing a seminar organized by Youth Forum for Kashmir in Karachi on the occasion of the first death anniversary of Hurriyat leader Syed Ali Gilani.
Dr. Sabir Abu Maryam said that Syed Ali Shah Gilani was a great revolutionary and freedom fighter leader and he marked the chapter of a long struggle for the freedom of Occupied Kashmir.
Secretary General of Palestine Foundation Pakistan said that Syed Ali Gilani has been given the title of Father of Hurriyat (Freedom Fighter) in honor of his tireless struggle and fighting against India's aggression and state terrorism in occupied Kashmir.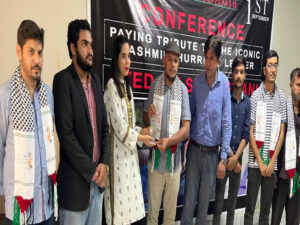 He said that Syed Ali Gilani expressed his great love, devotion, passion and love for Pakistan by chanting "We are Pakistanis, Pakistan belongs to us". This slogan of his is a torch for future generations.
Dr. Sabir Abu Maryam emphasized on the youth and said that the path taken by Syed Ali Gilani for resistance against oppression and supporting the oppressed is the path of Prophets and Saints of Allah. The youth of Pakistan should play their role in supporting the oppressed people of Kashmir, Yemen and Palestine.
He also condemned the government of Pakistan in strong words while highlighting the American mediation on the Kashmir issue and its consequent neglect of the Kashmir issue and said that Quaid-e-Azam Muhammad Ali Jinnah had said that Kashmir is the jugular vein of Pakistan. The governments should go ahead and make serious efforts to solve the Kashmir issue.
Appreciating the role of Youth Forum for Kashmir, he said that the youth should spread the message of Kashmir from house to house so that international and local conspiracies against Kashmir can be destroyed.
Renowned Hindu leader Mano J Chauhan, Sikh leader Sardar Amar Singh Khalsa, Christian leader Samiwal, president of Dua Foundation Umm Kulsoom and students of University of Karachi addressed on this occasion. Muhammad Haider, Qasim Khan, Ali Raza and others were also present.