Tens of thousands attend Palestine Foundation's Pictorial Exhibition on Gaza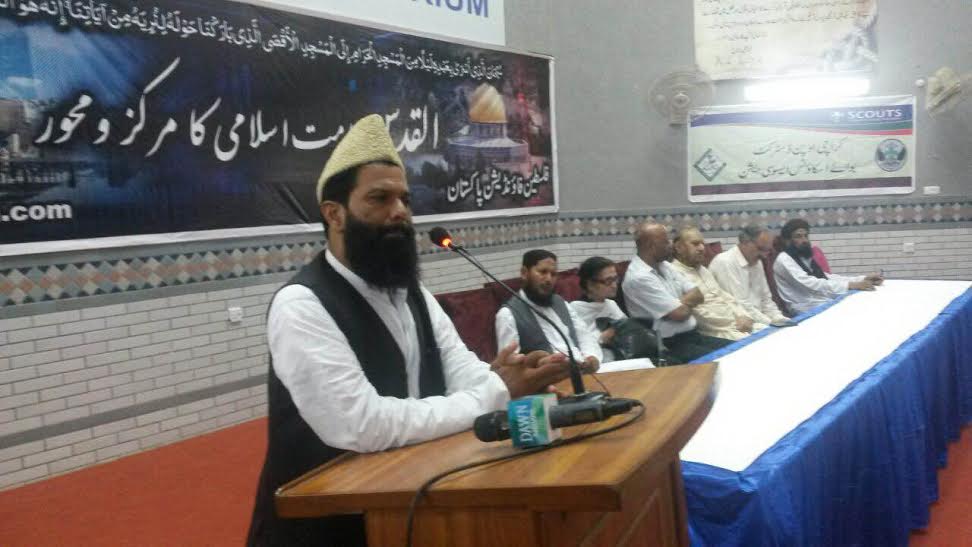 Tens of thousands of people visited the camp of pictorial exhibition held under the aegis of Palestine Foundation (PLF) Pakistan on Shahrah-e-Faisal during Gaza Million March. The exhibition was aimed at highlighting the issue of Palestine and plights of Gaza in particular.
Qazi Sadaruddin of al-Khidmat Sabir Ahmed and Rashid Qureshi of Jamaat-e-Islami, Allama Shaukat Mughal Qadri,  Tariq Shadab, Asif Ali, M Iqbal Aqeel advocate, Dr Irfan and Palestine Foundation's Muzaffar Hashmi, Pirzada Azhar Hamedani, Allama Sadiq Raza Taqvi, Allama Qazi Ahmed Noorani, Mehfooz Yar Khan and Sabir Karbalai were seen at the Exhibition.
The PLF officials thanked people for their huge turnout to the exhibition. They said people renewed their pledge and love for Palestinians, their liberation and establishment of an independent state with al-Quds as its capital. They said people appreciated the role of the PLF Pakistan on creating awareness among people about the facts of Palestinians.
They said that Pakistani nation always backed the Palestinians and never recognized the illegitimate state of Israel. He said that PLF Pakistan was follower of the true ideology of founding fathers of Pakistan against the Zionists.
They also praised Jamaat-e-Islami for Gaza Million March and JI's cooperation with the PLF in holding Pictorial Exhibition during the March.