The Pakistani nation's support to Palestine is remarkable. Mufti Gulzar Naimi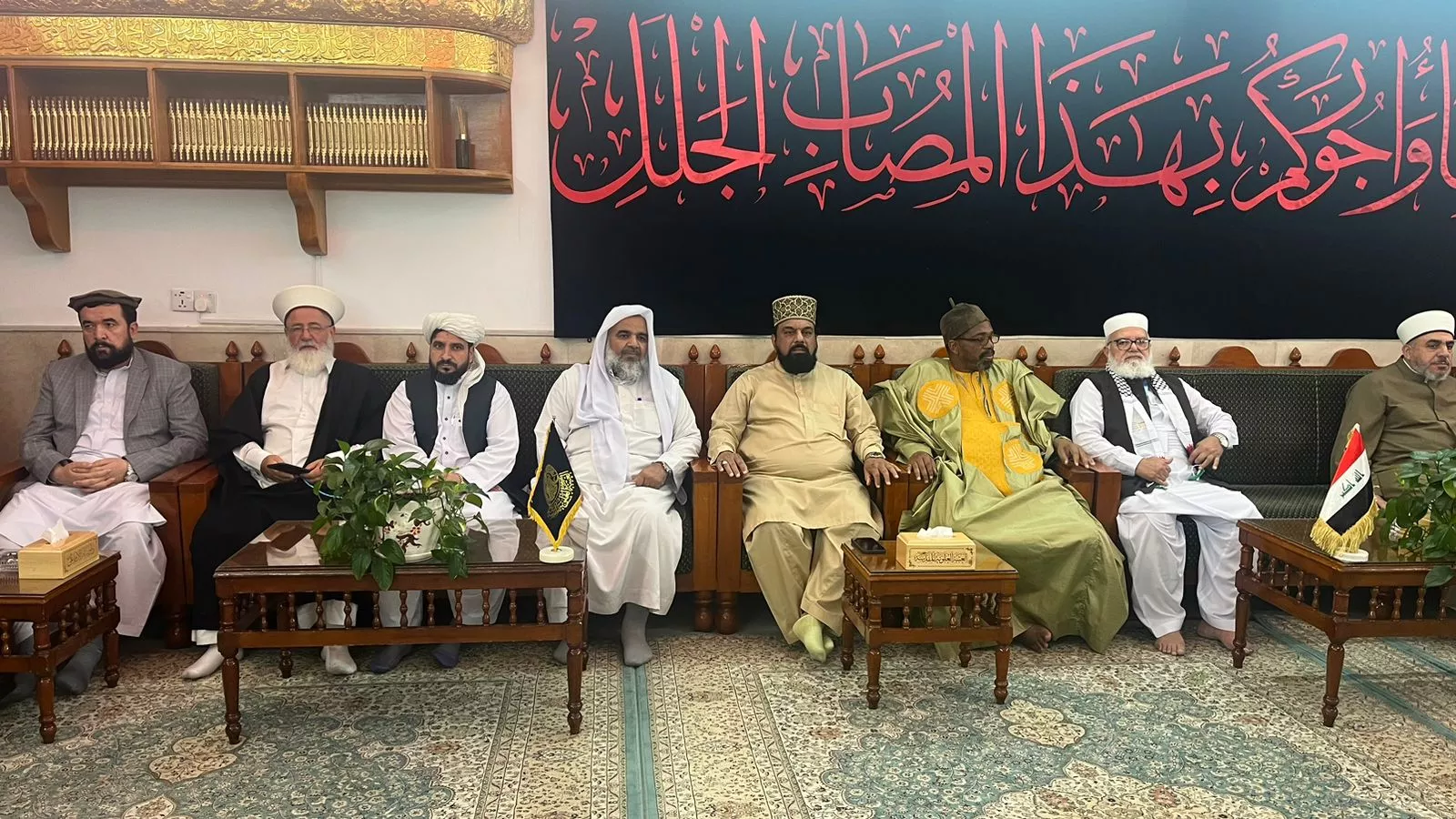 Karbala (Palestine Foundation Information Center)A Pakistani delegate Mufti Gulzar Naimi addressed the closing ceremony of the Second International Conference on the Call of Al-Aqsa Palestine and Imam Hussain in the Iraqi holy city of Karbala and said that the solidarity of the people of Pakistan with the Palestinian cause is unprecedented. The closing ceremony of the two-day International Palestine Conference titled "The Call of Al-Aqsa, Palestine, and Imam Hussain" was held in the holy city of Karbala, Iraq, at Al-Zahra University. In the closing ceremony, it was determined to intensify the Palestinian struggle. In the ceremony, delegates from Palestine, Iraq, Yemen, Lebanon, South Africa, Chile, Pakistan, Iran, Afghanistan, Syria, Spain, and other countries spoke.
The Pakistani delegation participating in the conference was led by Jamaat-e-Islami leader Liaquat Baloch, while along with him, Jamiat Ulema President Sahibzada Abul Khair Muhammad Zubair, Jamaat Ahly Haram Pakistan chief Mufti Gulzar Naeemi, Pakistan Tehreek-e-Insaf leader Asrar Abbasi and Dr. Sabir Abu Maryam, Secretary General of Palestine Foundation Pakistan is participating.
There are more than two hundred scholars, intellectuals, and political figures including members of parliament and senators from sixty-five countries of the world, including Palestine, at the conference. Among those participating in the conference are elders from different religions and all sects of Muslims, while the families of Palestinian martyrs are also participating in the conference.
Parents of Palestinian youth prisoners are also participating in the conference, who are speaking about the hardships their young children are enduring in the oppressive Zionist Israeli prison.
Speaking at the closing ceremony of the conference, Mufti Gulzar Naimi said that Imam Hussain's biography is the path to freedom for the oppressed. He said that he pays tribute to the Iraqi people's love and struggle for the cause of Palestine.