Palestinian Ambassador Ahmed Rabai praises Palestine Foundation for supporting cause of Palestine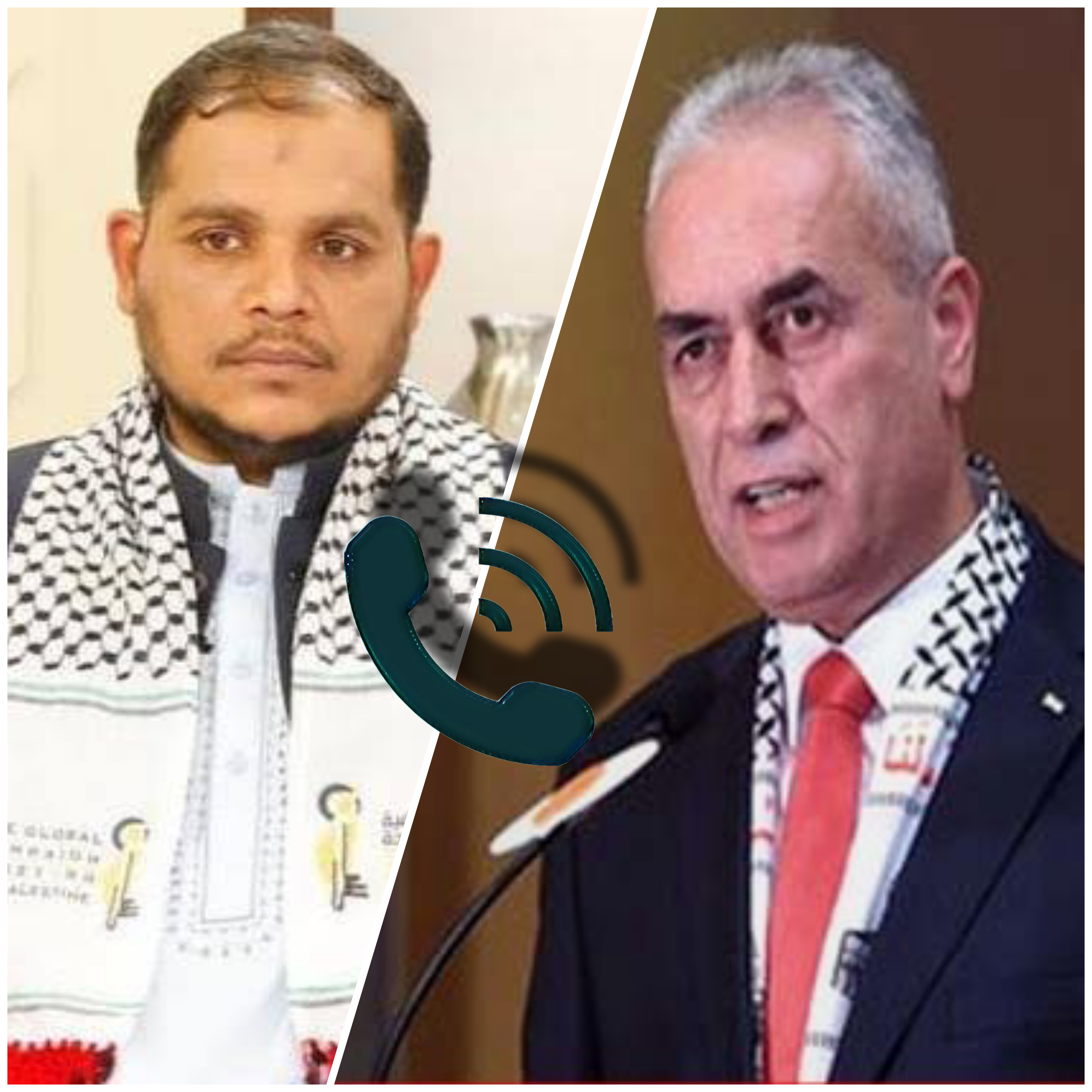 ISLAMABAD (Palestine Information Center )Ambassador of Palestine to Pakistan Ahmed Rabai has told the Secretary General of Palestine Foundation Pakistan Dr. Sabir Abu Maryam on telephone that we are grateful to the people of Pakistan and Palestine Foundation Pakistan (PLF) for their strong and continuous support to the Palestine cause. He expressed these views while congratulating Dr. Sabir Abu Maryam for holding the Grand Solidarity Palestine Cycle Rally in Lahore on Sunday.
The Palestinian ambassador said that the Pakistani people's love for the Palestinians is unparalleled, he said that the PLF Pakistan is working day and night to highlight the Palestinian issue, for which we thank them.
On this occasion, Secretary General of PLF Pakistan, Dr. Sabir Abu Maryam, while talking to the Palestinian Ambassador on the phone, said that supporting the cause of Palestine is our islamic and moral duty. He said that the mission of the founders of Pakistan, Quaid-e-Azam Muhammad Ali Jinnah and Allama Iqbal, is to support the cause of Palestine. We are proud that our Quaid is Muhammad Ali Jinnah and Allama Iqbal.
Dr. Sabir Abu Maryam invited the Palestinian ambassador to participate in the international conference held in February, which he accepted.