Thousands of Palestinians perform Fajr prayer at Al-Aqsa Mosque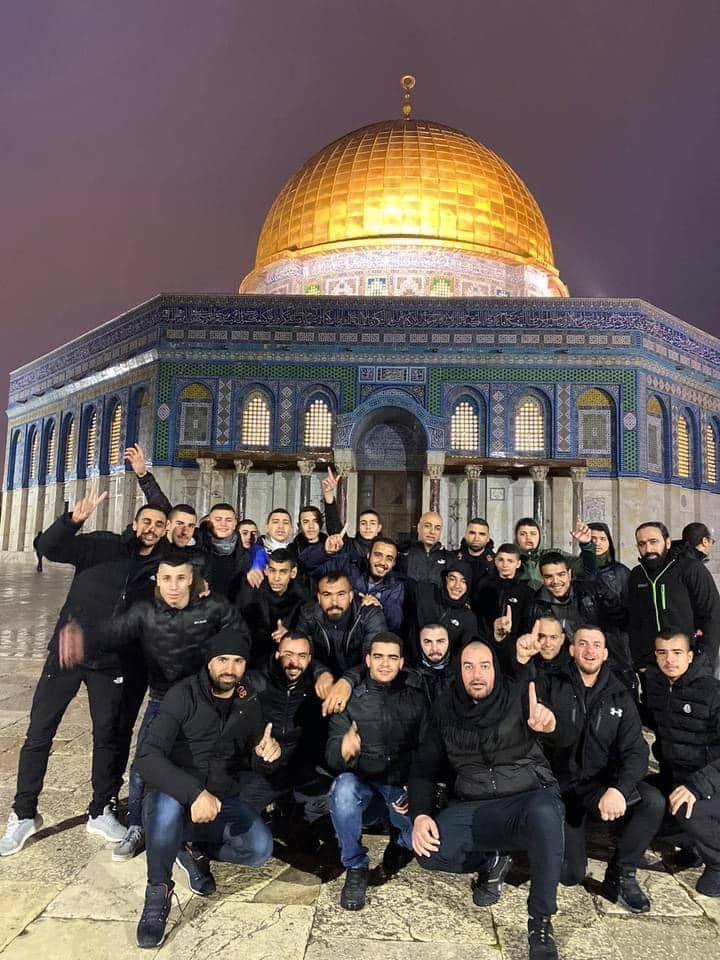 Occupied Jerusalem – Thousands of Palestinian worshipers performed at Friday dawn the Al-Fajr prayer at the Al-Aqsa Mosque in the occupied city of Jerusalem.
Despite Israeli restrictions and rainy weather, the Palestinians performed the Al-Fajr prayer with the intention of supporting the "Great Fajr" campaign to pray at the holy sites.
Then the Palestinians, including several families, gathered in the courtyards of mosque.
They confirmed the Palestinians' spiritual links to the holy site and rejected the Israeli systematic Judaization policy.
Earlier today, well-armed Israeli occupation soldiers obstructed the movement of dozens of Palestinians heading to the mosque, searching and harassing them.
They also beat a number of worshipers near the Bab Huta Gate, one of the mosque's gates, local sources said.
Moreover, the forces prevented dozens of Palestinians coming from the occupied West Bank from entering and praying at the holy site.
Every Friday, thousands of Palestinians stream to the Al-Aqsa mosque, the world's third-holiest site for Muslims.
They recite the Holy Quran before performing the Al-Fajr prayer and later the Friday prayer.
Israeli forces always facilitate settlers' incursions to the mosque which has been intensively allowed by occupation authorities since 2003.
In 2021 only, 34,562 settlers broke into the holy site, setting a new record.
In 2020, 19,000 settlers broke into the mosque and 29,700 settlers in 2019, according to Al-Qastal.
In January 2022, 3078 extremist settlers broke into Al-Aqsa Mosque and 3,698 in February.
Jews refer to the area as the Temple Mount, claiming it was the site of two prominent Jewish temples in ancient times.
The complex also includes the Church of the Holy Sepulchre, one of the most sacred Christian sites in the world.