Through Artistic Sweets, Palestinians Celebrate Archeological Sites in Gaza (PHOTOS)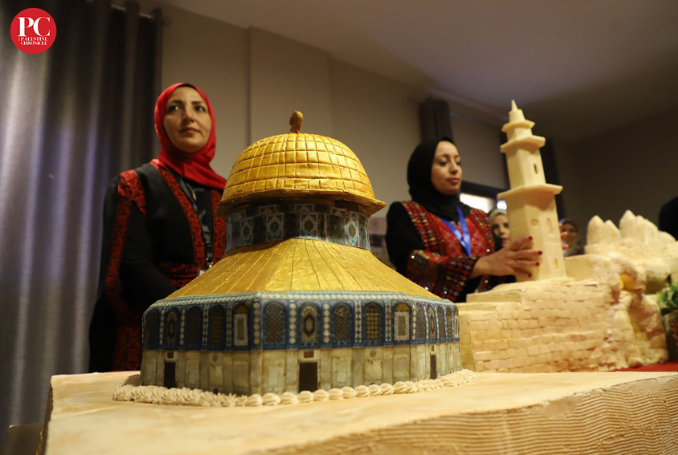 Palestinian women displayed cakes in the shape of Palestinian archaeological sites in the Monastery of St. Hilarion, also known as Tell Umm el-'Amr, located in the Nuseirat refugee camp, in the central Gaza Strip.
According to the World's Monuments Funds (WMF), Tell Umm el-'Amr was the location of an ancient Christian town, with a large monastery complex, one of the largest in the Middle East.
The excavation process in Tell Umm el-'Amr began in 1999 and in 2018, the restoration of the St. Hilarion monastery started, leading to precious archeological finds.
Many important archeological sites are located in the besieged Gaza Strip. An inventory of cultural heritage sites in Gaza, published by UNESCO in September 2019, listed 268 cultural heritage buildings and at least 86 archeological sites. These historical treasures are constantly threatened by Israeli bombings.
In May 2022, an investigation by Forensic Architecture research groups revealed that Israel has deliberately targeted archeological sites to erase the rich Palestinian cultural heritage.