Tunisian fans raise 'Free Palestine' flag at World Cup 2022 in Qatar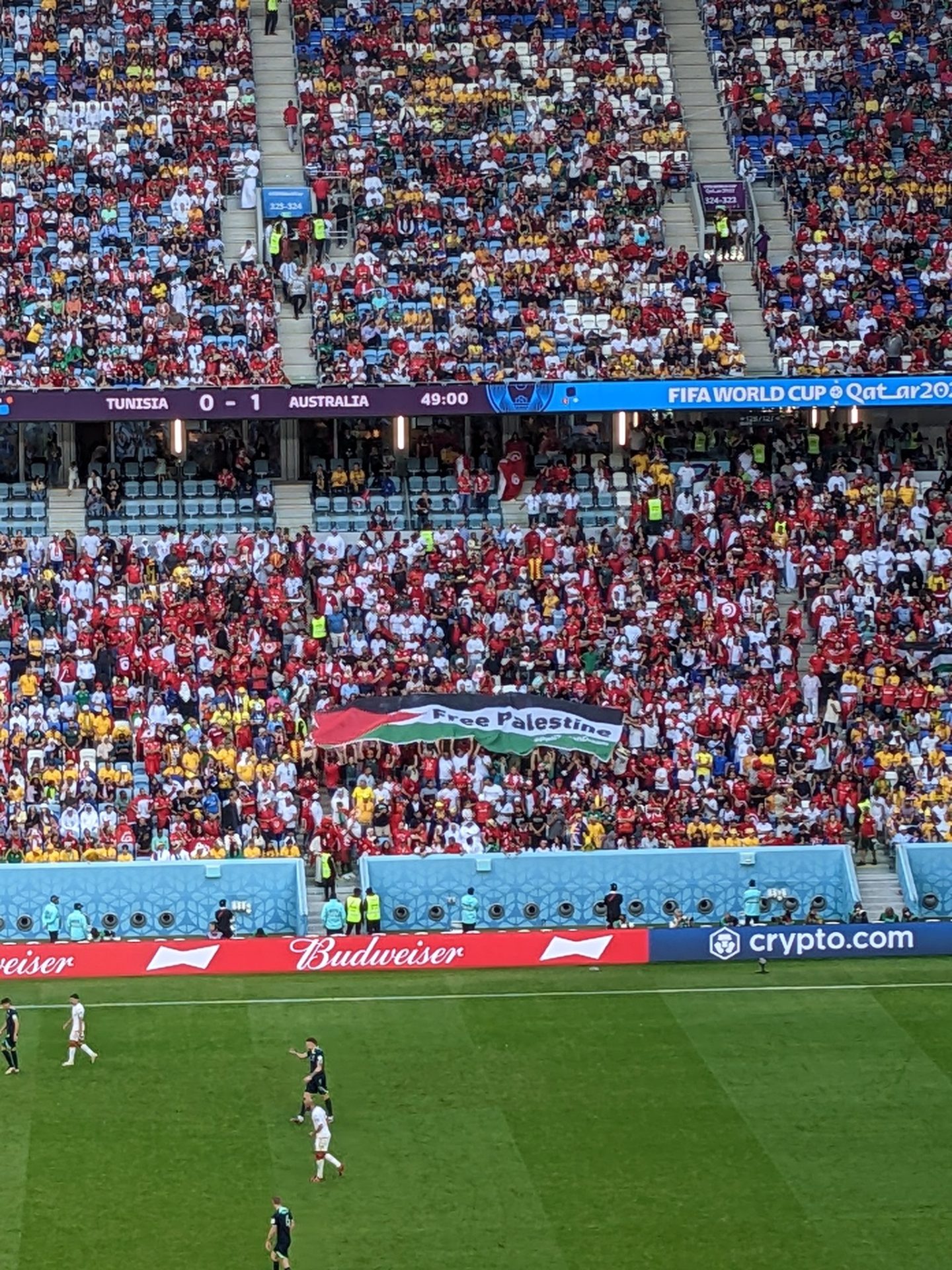 Tunisian football fans raised a huge "Free Palestine" flag during the match between Tunisia and Australia at the World Cup 2022 in Qatar on Saturday.
The Palestine flag has become a ubiquitous symbol throughout the world's most celebrated sporting event.
Tunisian and other Arab and international football fans have decided to express solidarity for Palestine at the event. They have been displaying Palestinian flags, wearing Palestinian armbands, singing and dancing for Palestine, refusing to be interviewed by Israeli channels, or simply leaning into the camera of Israeli broadcasts and chanting for Palestine.