Turkey 'strongly' condemns Israel's killing of Palestinian mother of six in Bethlehem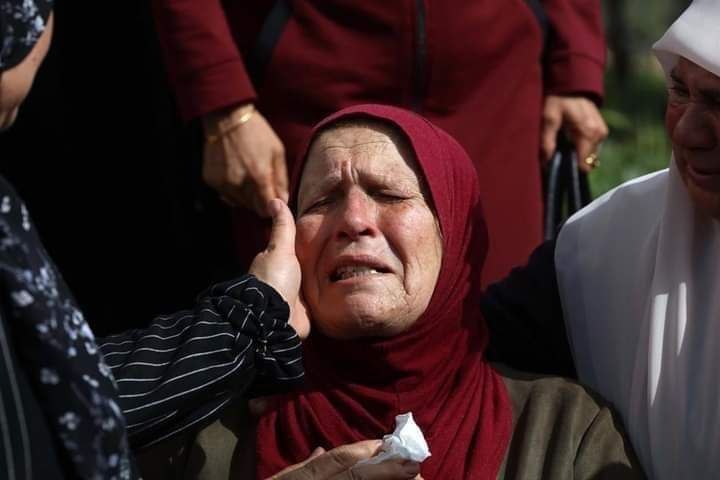 Occupied Palestine -Turkey condemned on Monday the Israeli forces killing of an unarmed Palestinian woman in the West Bank city of Bethlehem.
"We strongly condemn that a civilian Palestinian woman, Ghada Ibrahim Sbatein, although she posed no threat to them, was shot to death without any warning by the Israeli security forces, in the town of Husan in Bethlehem, in the West Bank," a Foreign Ministry statement said on Monday.
"We call on the Israeli authorities to investigate the incident impartially and thoroughly, bring those responsible to justice as soon as possible, and take the necessary measures to prevent the recurrence of such inhumane actions," the statement added.
"We wish Allah's mercy to the deceased and extend our condolences to her family and relatives," it also said.
The Israeli occupation forces shot and critically injured a Palestinian woman, aged in her 40s, near the southern town of Husan, earlier on Sunday.
The woman, identified as Ghada Ibrahim Sabatien, who is a widowed mother of six, was rushed by Palestinian medics to a Beit Jala hospital.
However, she died of her wounds soon after as she suffered a torn artery and massive blood loss, according to the Palestinian Health Ministry.
The Israeli occupation forces claimed the woman had approached Israeli soldiers "in a suspicious manner."
However, an Israeli military spokesperson later confirmed that she was unarmed.
In a graphic footage from the scene, the woman can be seen raising her hands. The soldiers then fired at her lower body, causing her to fall down.