Two Palestinian administrative detainees continue hunger strike in Israeli jails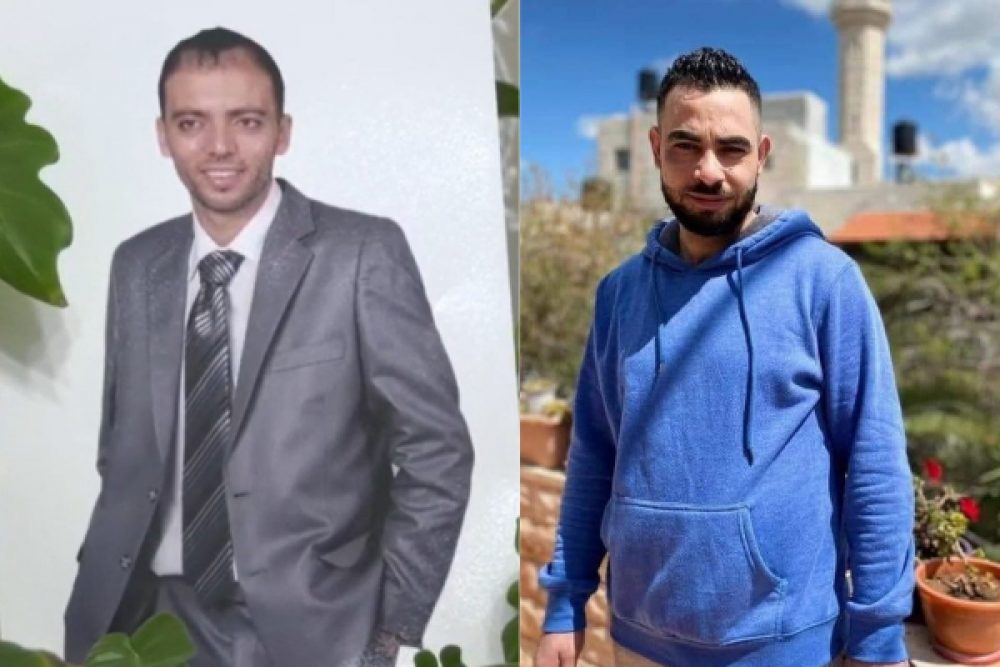 Occupied Palestine  – Two Palestinian detainees in Israeli jails are continuing their open-ended hunger strike to protest their administrative detention without charge or trial.
Detainee Khalil Awawdeh has been on an open-ended hunger strike for 67 days in a row to protest against his administrative detention, with a clear deterioration inflicted upon his health condition.
The Israeli prison administration has returned the detainee Khalil Awawdeh back to Ramleh prison after being transferred to Assaf Harofeh hospital despite a clear deterioration in health condition.
Awawdeh is now suffering different health problems including pains in the head and joints, exhaustion and emaciation, continued vomiting, unstable heart rates, in addition to a sharp loss of weight.
The Israeli occupation authorities refuse to end the arbitrary administrative detention imposed against him, even though there is a notable deterioration in his health condition.
A father of four children, citizen Awawdeh was detained on December 27, 2021 and put on administrative detention without charge or trial.
In the same context, detainee Raed Rayyan, a resident of Beit Duqqu to the northwest of occupied Jerusalem, has been on hunger strike for 31 days in a row in a protest against holding him in administrative detention.
Citizen Rayyan was detained by Israeli forces on November 3, 2021, after raiding on his home in the town of Beit Duqqu.
According to Palestinian figures, about 4,500 Palestinians, including 32 women and 160 children, are currently languishing in Israeli detention jails.