US and UK are the responsible of injustice in Palestine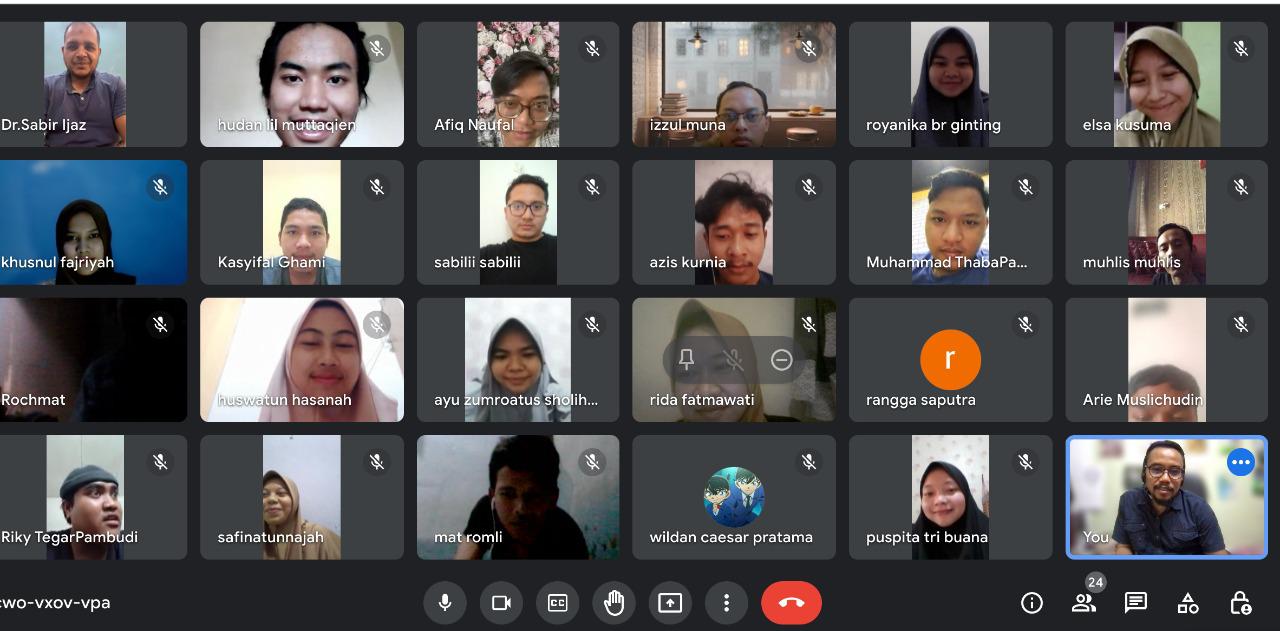 Jakarta: A special lecture program was held at Paramadina Univeristy of Indonesia where Dr. Sabir Abu Maryam was guest speaker through video link.
Dr. Sabir Abu Maryam, Secretary General of Palestine Foundation Pakistan (PLF) and Visiting lecture at Univeristy of Karachi and NUML Karachi addressed to the student of university on topic Palestine and Pakistan today.
Many students of different departments of Univeristy were attended special lecture and raised the several question on American intervention in other countries.
In a discussion Dr sabir breif to the students about the historical backgrounds of Palestine and false claims of Jews regarding Jews homeland.
He also discuss about the Pakistan policy on Palestine and described the clear lines of Father of the nation Muhammad Ali Jinnah on Palestine.
He discuss about the solution of Palestine, as Palestine is the homeland of Palestinians and Israel is an illegitimate state of Zionists.
British empire was the same enemy in sub continent and west Asia as created israel for the safeguarding British and west benefits in west Asia.
In a discussion, he lightened the current political situation of Pakistan and American intervention history in Pakistan.
He discussed about the holocaust as a false claim of of Zionists and Palestinian and Arabs are not responsible for any false claim of Zionists.