US plans to remove Jewish Kahane movement from terror blacklist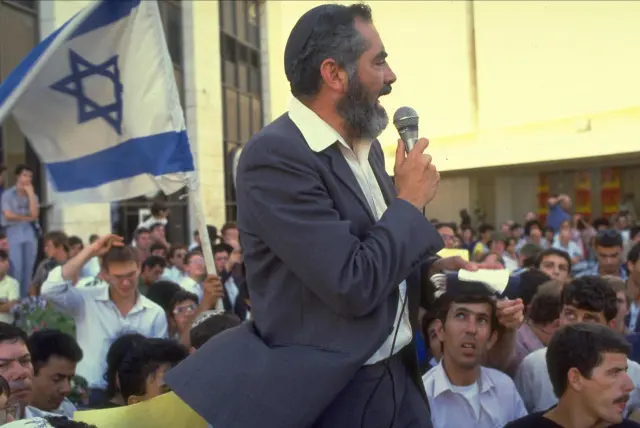 Washington – The United States will remove Jewish Kahane Chai group from a terror blacklist after several years of inactivity, a senior official stated.
A US official told The Times of Israel on Monday that Kahane Chai, a radical Orthodox Jewish group founded by the ultranationalist Rabbi Meir Kahane, will be removed from the foreign terrorist organisation (FTO) blacklist, claiming this came after several years without violence.
The official said the revocation "was required by US law since there was insufficient evidence from the last five years that [the] organization directed or engaged in terrorist activity".
The official added that Kahane Chai "will remain a Specially Designated Global Terrorist (SDGT) entity", even if it is dropped from the FTO list.
"The US government remains concerned by the legacy of Kahane Chai and the continued use of its rhetoric among violent right-wing extremists."
The State Department designated Kahane Chai an FTO in 1997.
Kahane Chai was founded in 1971 by Kahane, a US-born rabbi and former Israeli MP who advocated expelling Arabs from 'Israel' and creating a Jewish theocracy.
During his single term in parliament, Kahane drafted a series of unapologetically racist bills, including one that demanded that Palestinians be expelled from the region unless they agreed to pay extra taxes and serve as slaves to Jews.
Before establishing Kach in 'Israel', Kahane founded the Jewish Defense League (JDL) in the US, a hardline pro-Israel organisation linked to several violent attacks on US soil, including the assassination of Palestinian-American organiser Alex Odeh in California in 1985.
Kahane was assassinated in New York in 1990. But long after his death, his followers continued to carry out violent attacks.
In 1994, a US-born member of both the JDL and Kach, Baruch Goldstein, massacred 29 Palestinian worshipers at the Ibrahimi mosque in Hebron in the occupied West Bank. And in 2001, JDL leaders plotted to blow up a mosque in California, as well as the office of Lebanese-American Congressman Darrell Issa.