VIDEO: Fans of Athletic Bilbao football team shows support for Palestine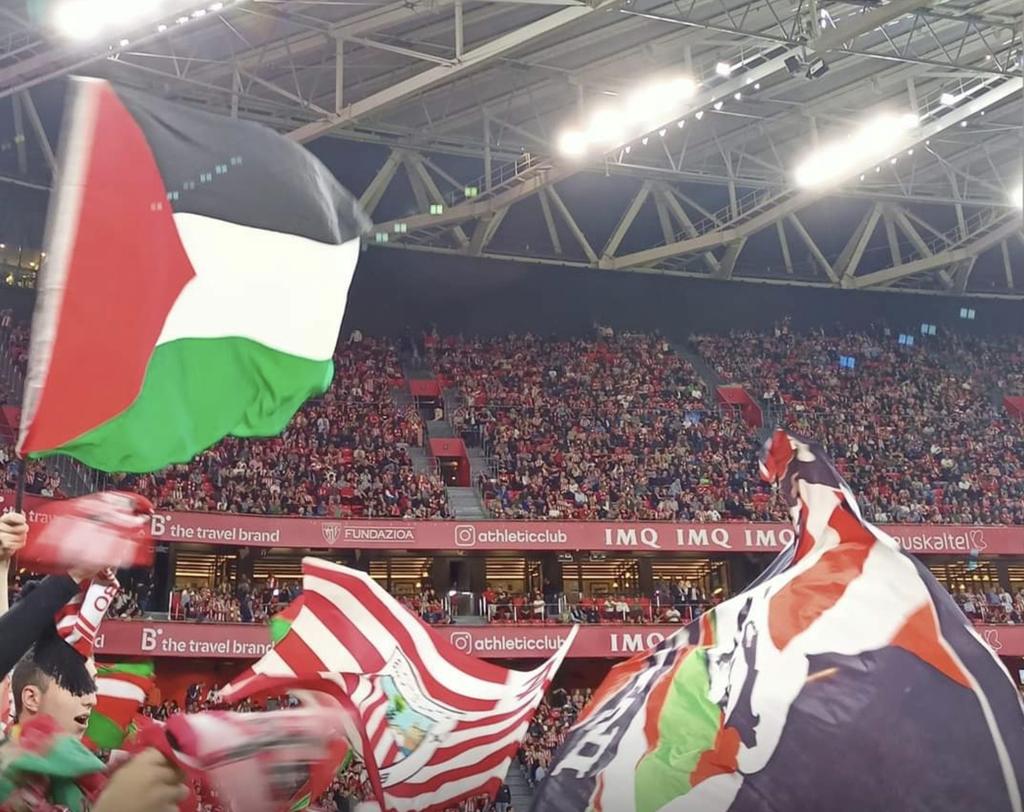 Fans of Bilbao-based Athletic football club have shown their support for Palestinians by raising the Palestine flags in the Spanish League match held on Tuesday against Valladolid FC team, which has the Israeli player Shon Weissman, who expressed his support for the 2021 Israeli bombardment on the besieged Gaza Strip.
A pro-Palestine campaign was launched on social media before the match, calling to express solidarity with the Palestinian people by chanting aganist the Israeli occupation and raising the Palestine flag.
The Athletic Bilbao team won the match by three goals against Valladolid FC.