VIDEO| "Gaza is an honor," Algerian army chants in support for Gaza during military parade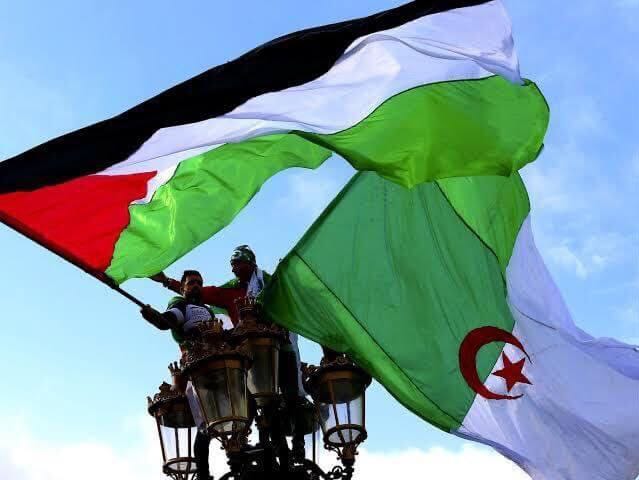 Algiers – A video footage of the Algerian army chanting slogans in support of the Gaza Strip and advocating for a free Palestine during a military parade has gone viral on social media.
"Gaza is an honor, a superpower and a giant. Long live Palestine," the Algerian soldiers could be heard chanting in the video during a grand national parade organized to mark the 60th anniversary of the country's independence from France.
The Algerian army also raised the Palestinian flag along with the Algerian flag during the parade which was attended by head of Hamas's political bureau, Ismail Haniyeh, Palestinian Authority President Mahmoud Abbas and Algerian President Abdel Majid Tebboune.