Video: Israeli settlers continue their rampage in Huwwara town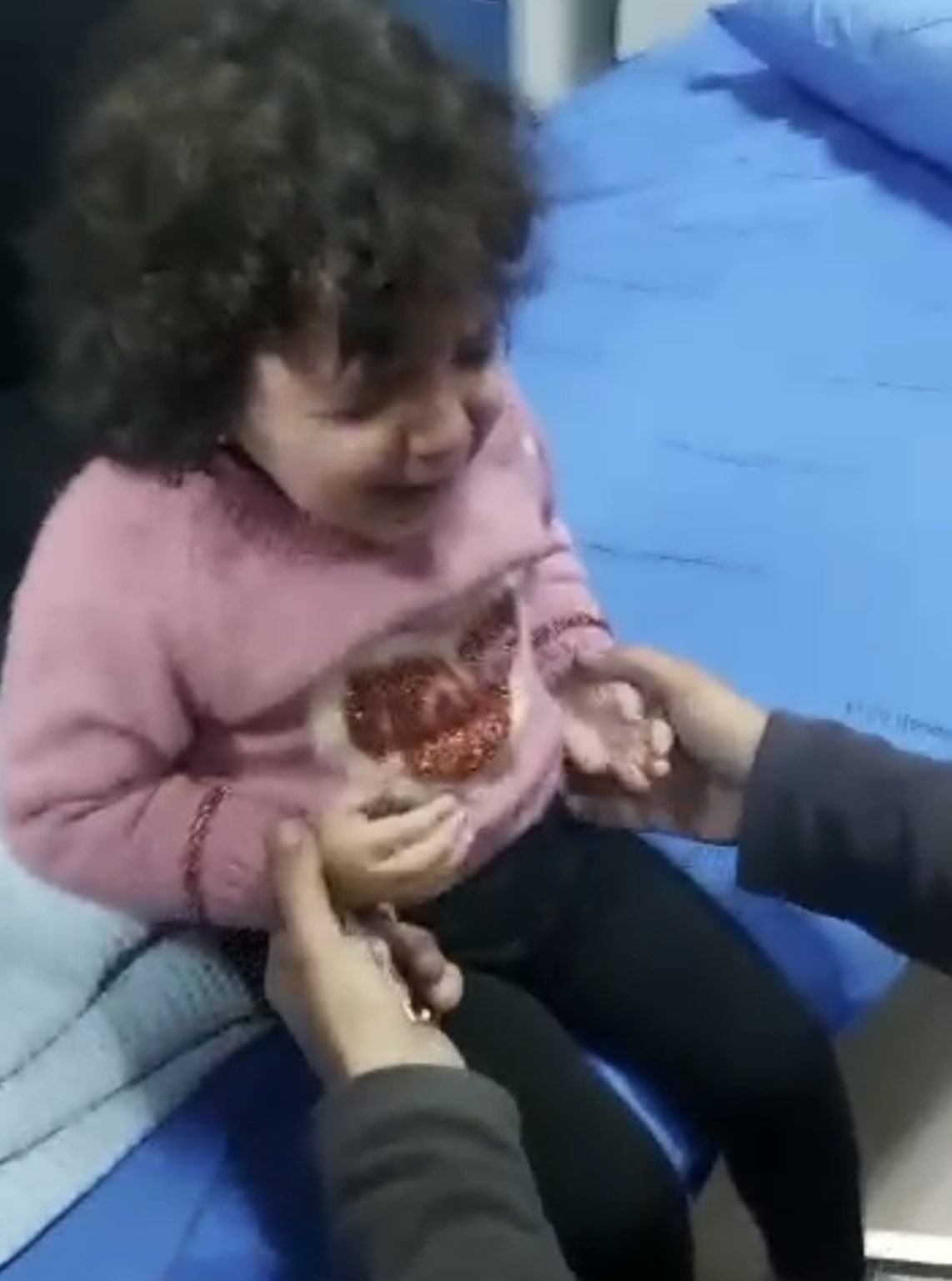 Colonial Israeli settlers attacked on Monday night Palestinian residents and their properties in the town of Huwwara, south of the northern occupied West Bank city of Nablus while being backed by Israeli occupation soldiers.
Local sources reported that dozens of extremist Israeli settlers stormed Huwwara town last night and attacked Palestinian residents, shopkeepers, and commuters on the main road.
The settlers attacked a Palestinian family sitting in their car while traveling on the road. They threw stones at the family car, sprayed pepper gas, and attacked the car with a hammer.
As a result, the driver was injured in the head and the rest of the family, including children, were injured from broken glass and pepper gas sprayed by the settlers, causing damage to the car and
panic among the family members.
An Israeli settler also fired live fire at another Palestinian resident passing on the road causing damage to the car.
Residents came out to confront the extremist settlers, however, they were attacked by Israeli soldiers who fired gas bombs at them, causing suffocation cases from gas inhaling among the residents.
Israeli soldiers were filmed dancing and singing with Israeli settlers side by side in the town's streets following their rampage.
According to Huwwara Mayor Moeen Dmeidi, the rampage lasted around an hour and a half.
On February 26, the southern areas of the occupied West Bank city of Nablus were under Israeli settlers' attacks, including the towns of Huwwara, Burin, and Asira al-Qabaliyya.
Israeli settlers, flanked by soldiers, rampaged through the towns in the area in revenge attacks after two Israeli settlers were killed, burning and attacking Palestinian houses and properties for hours.
At least one Palestinian was killed and about 400 wounded in the attacks, Palestinian health officials said. Sameh Hamdullah Aktech, 37, was shot dead in Za'tara town near Nablus. The Palestine Red Crescent Society (PRCS) said its staff treated someone for stabbing wounds and at least two others suffered head injuries.
Houses, shops, vehicles, and agricultural land were set ablaze by settlers who roamed the streets of several Palestinian towns, mainly near Nablus.
The PRCS said at least 35 homes were completely burned down and 40 others were partially damaged. More than 100 cars were burnt or destroyed, it added.
That day, the settlers committed about 300 violations against Palestinians and their properties in the towns of Huwwara, Burin, and Asira al-Qabaliyya, said Ghassan Daghlas, who monitors settlement activities in the northern West Bank.