Video| Israeli settlers verbally abuse Palestinian woman in occupied Jerusalem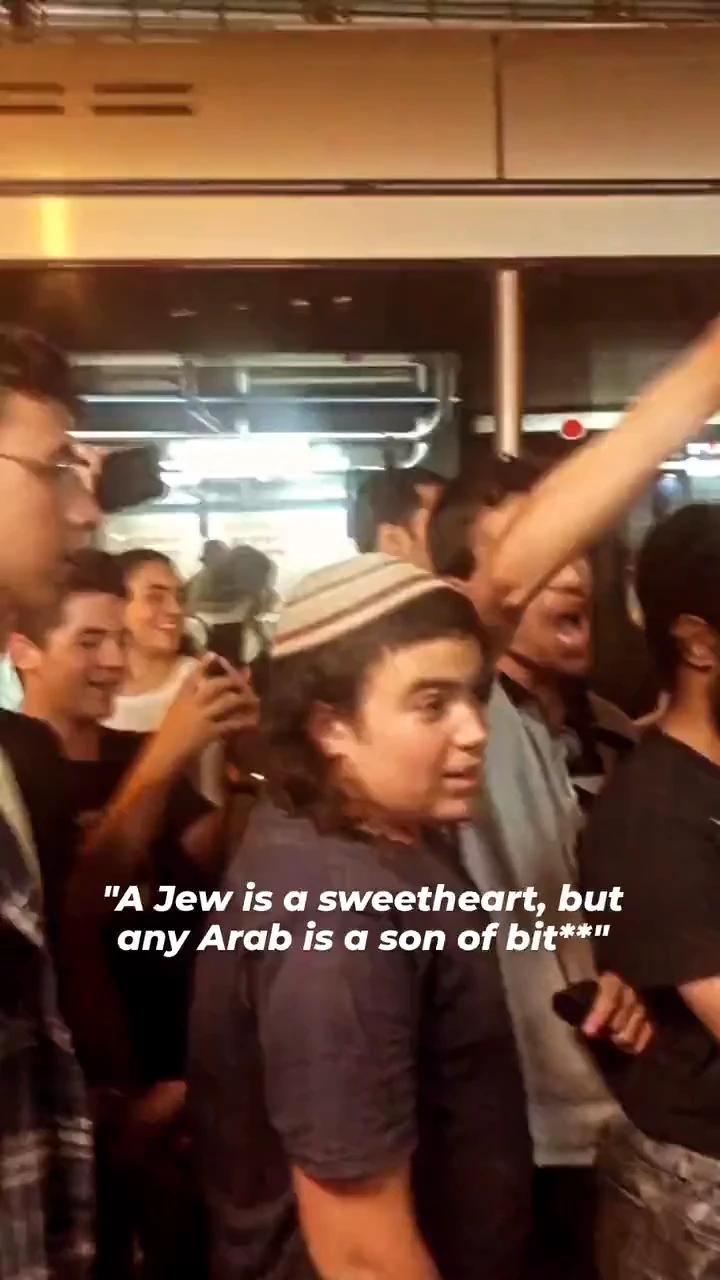 Occupied Jerusalem – A group of colonial Israeli settlers, protected by Israeli forces, were seen verbally abusing a Palestinian woman at a tram station in the Jaffa street in the occupied city of Jerusalem on Tuesday.
In a video footage circulated on social media, a group of young Israeli settlers are heard abusing a Palestinian woman verbally at a tram station in occupied Jerusalem, calling her a "whore" and gesturing sexual reference towards her with their hands.
The settlers are also seen provoking her while she is crying and they are laughing and dancing.
"A Jew is a sweetheart, but any Arab is a son of bitch. You are a whore," the settlers chant while harassing the Palestinian woman.