VIDEO| Palestinian student raises flag of Palestine during graduation ceremony in Canada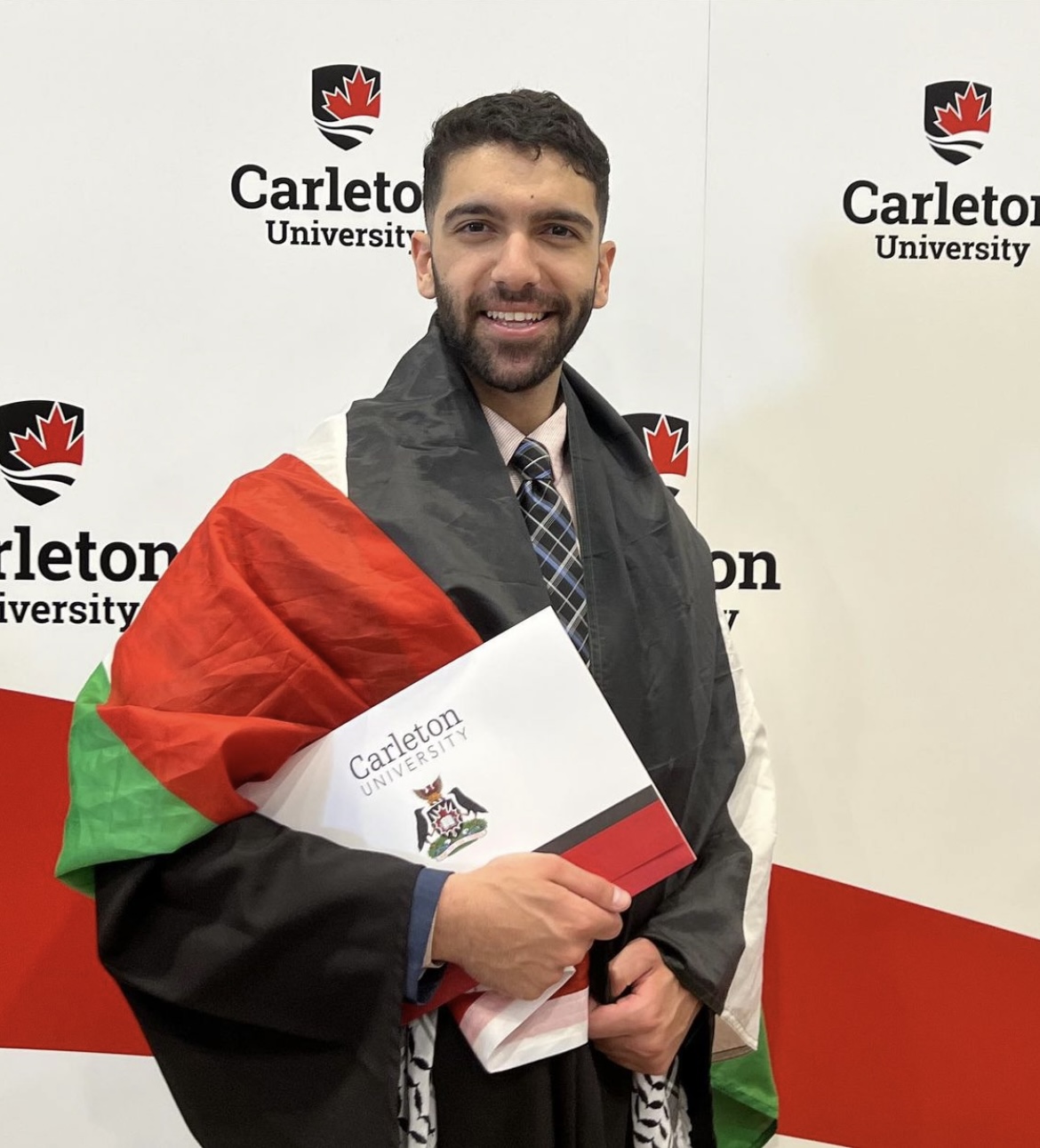 Ottawa – Palestinian student Kareem Bassam Alwazir raised the flag of Palestine during his graduation ceremony at Carleton University in Canada on Monday.
The Palestinian student has graduated from Carleton University with a B.A. in business law.
Video footage circulated on social media shows that Alwazir decided not to forget his homeland, raising the flag of Palestine and wearing the Palestinian keffiyeh along his graduation dress during his graduation ceremony.