Violent clashes erupt in different areas in West Bank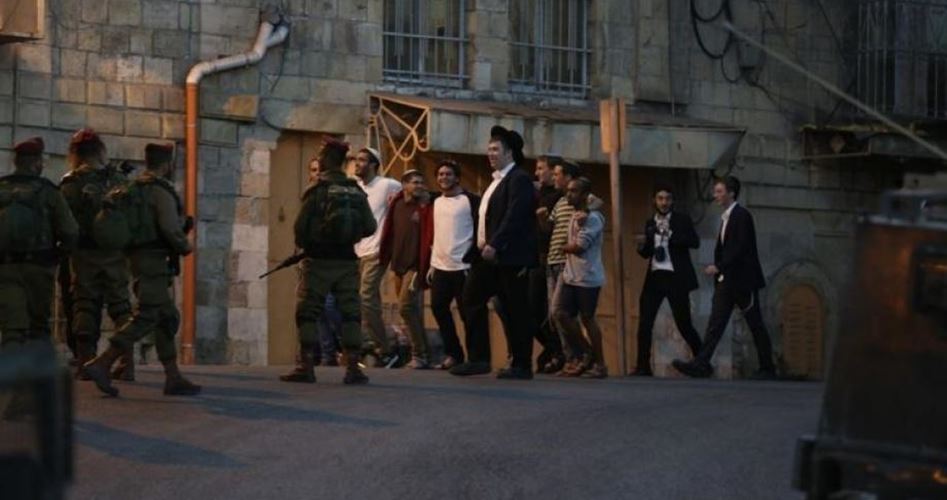 WEST BANK,(Palestine Foundation Information Center)Violent clashes erupted in different areas of the West Bank after being stormed by the Israeli occupation forces (IOF) late on Monday.
In al-Khalil, resistance fighters opened fire on an Israeli military tower set up at the entrance to Beit Ummar, north of the city. IOF soldiers were deployed in large numbers in the area following the incident.
Also in al-Khalil, the IOF stormed Dura town, tightened military restrictions, and prevented Palestinian movement in both directions. Along the same line, two journalists were injured in a settler attack, in Susya village.
Another elderly man was also attacked by a group of settlers in Masafer Yatta, south of al-Khalil. A similar settler attack was also reported in Al-Rakeez, where a man was severely beaten under the very eyes of the IOF soldiers.
The IOF soldiers also stormed in large numbers Marah Rabah and Al-Manshiya villages in Bethlehem. Similar raids were also reported in Ramallah and Nablus.
A large-scale raid and search campaign was also carried out in several towns in Jenin. Military checkpoints were erected during the raids, which led to the outbreak of violent clashes. At least one young man was injured during clashes in Arraba town in Jenin.
In Tulkarem, a young man was detained after IOF stormed Qaffin town amid heavy gunfire.
In Salfit, Jewish settlers attacked Palestinian homes and properties under military protection.