We will continue the struggle for Palestine cause. PLF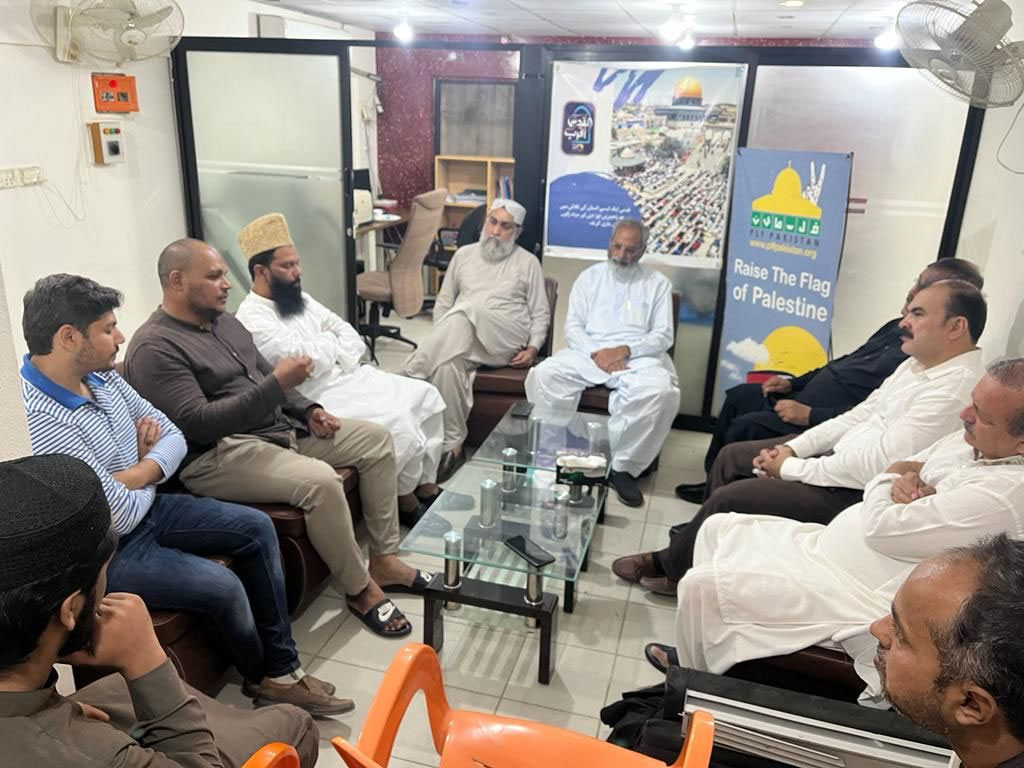 KARACHI – A meeting of the Patronage Committee of Palestine Foundation Pakistan (PLF) was held on Wednesday at the central office. In the meeting, the patronage members included Jamaat-e-Islami Deputy Amir Muslim Parvez, Jamiat Ulema Pakistan President Allama Qazi Ahmed Noorani, Pakistan Muslim League-Nawaz Pirzada Ali Shah Hamdani, Pakistan Tehreek-e-Insaaf leader Israr Abbasi, former member of Sindh Assembly and leader of the MQM Major (retd) Qamar Abbas, well-known Kashmiri leader Bashir Saduzai and PLF Pakistan's Central Secretary General Dr. Sabir Abu Maryam, members of the working committee including Qasim Khan, Muhammad Haider and Ali Raza also participated.
In the meeting, the members reviewed the performance of Palestine Foundation Pakistan and announced that the Palestine Convention will be held in all the major cities of the country while a communication campaign will be launched for public awareness.
On this occasion, the leaders paid homage to the struggle of the well-known Kashmiri leader Syed Ali Geelani and recited Fatiha on the occasion of his first death anniversary.
In the meeting, the resistance movements including Hamas, Islamic Jihad of Palestine, Hezbollah, Al-Qassam and Al_Quds Brigiade those are engaged in the struggle for the liberation of Palestine were fully supported and tributes were paid to the resistance movements for their resolute response to the Israeli aggression in recent days and to the Palestinian people. Palestinian people and Resistance movements were congratulated by leaders of PLF Pakistan on his success against the Zionist fake state of Israel.