We will fight against the voices raised in support of Israel. Interview of ISO Karachi President Hassan Askari with Quds News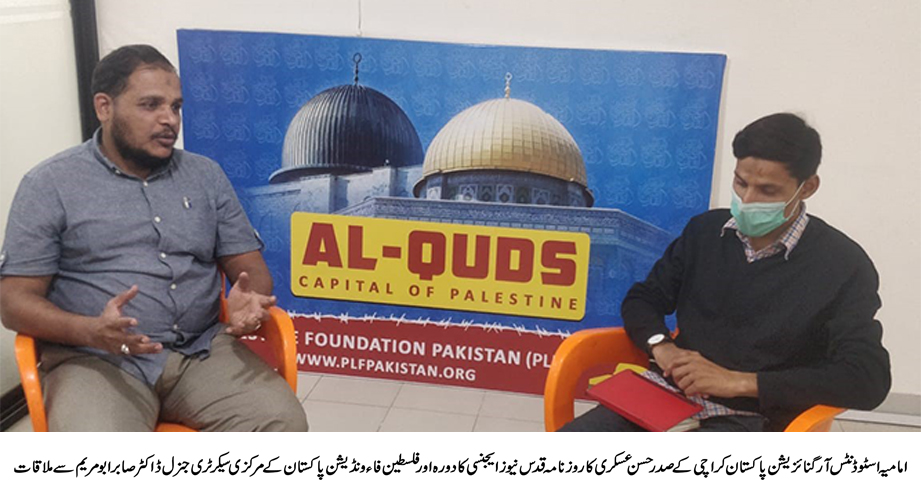 Karachi (PNIC): President of Imamia Students Organization Pakistan Karachi Hassan Askari on Saturday visited Quds News Agency and met with Dr. Sabir Abu Maryam, Central Secretary General of Palestine Foundation Pakistan. The meeting discussed the latest situation in Palestine while expressing deep concern over the voices in support of Israel in Pakistan and agreed to work with a joint strategy to stem them.
Later, in an exclusive interview with the correspondent of Quds News Agency, the President of ISO said that Pakistani students from Karachi to Khyber stand in support of the Palestinians in one language and declare that from any corner. Voices in support of an illegitimate and usurping state like Israel will be suppressed with full force.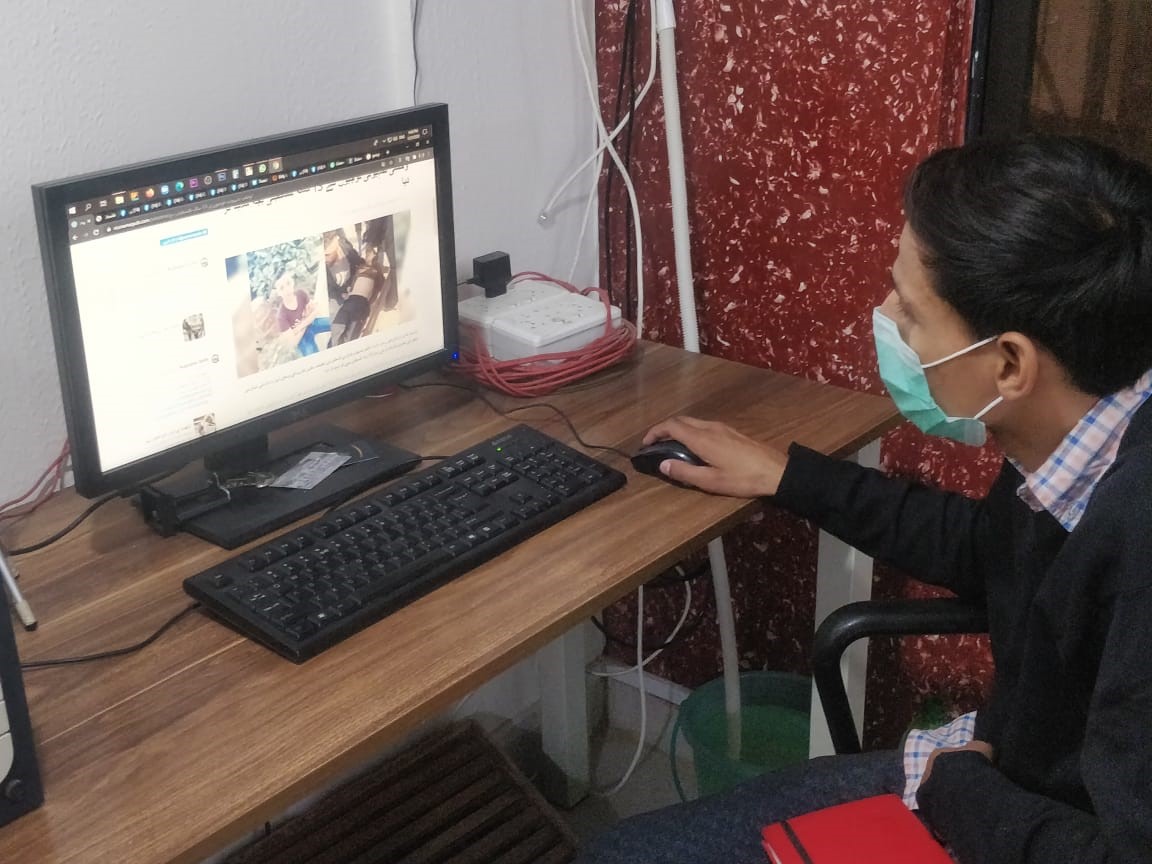 He demanded from the Prime Minister of Pakistan Imran Khan that the elements involved in anti-Palestine and anti-Kashmir activities in Pakistan should be punished by law so that such mischief does not happen in the future.
He demanded from the government that those who support and create a conducive environment for Israel in Pakistan should be dealt with severely and legislation should be enacted.
Hassan Askari appreciated the performance of Quds News Agency in Pakistan and said that Palestine Foundation Pakistan is doing a great job in the country due to which the younger generation is getting awareness about Palestine issue and Kashmir issue. "We are with Palestine. Israel is a usurper state that cannot be accepted under any circumstances," he added. He said that ISO is with Palestine Foundation to highlight the issue of Palestine in Pakistan.
In response to a question, he said that we will not allow anyone to violate the ideological foundations of Pakistan. He said that every one of our youth is ready to sacrifice for Pakistan and if need be, they will be at the forefront for the protection of Pakistan's ideological borders as well as its geographical borders.