Women in Gaza Voice Support for Global March to Jerusalem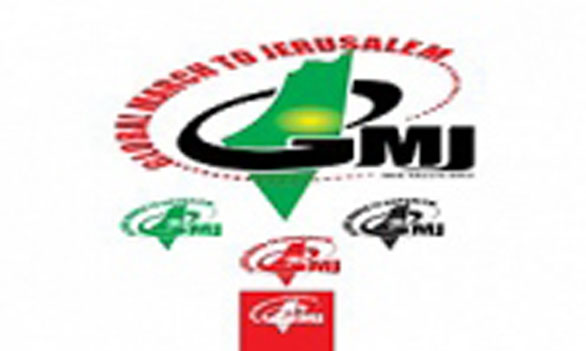 TEHRAN (FNA)- Women in Gaza held a gathering outside the Palestinian Legislative Council in Gaza City to underline their support for the Global March to Jerusalem (GMJ). The GMJ is drawing global attention to the dangers to Jerusalem's very survival as the embodiment of the cultural heritage of the three monotheistic religions of Islam, Christianity and Judaism.
Many of the women present were older, and carried keys to the homes they were forced out of in 1948.
The gathering was addressed by Hamas spokesperson Mosher Al Masry, and Dr. Ahmed Abu Halabiya, head of the Gaza GMJ Committee, and member of the Palestinian Legislative Council.
Throughout the speeches the women cheered and chanted, adding their voices to the demands for recognition of their rights as the indigenous people of Palestine, their right of return to their homeland, and their rights to hold their own religious and political beliefs, free from discrimination.
The right of return is a right recognised by international law under UN Resolution 194.
The speakers emphasized that the global march on Friday is a peaceful initiative which will not use violence to achieve its goals, and called for the participation of all factions, ideologies, and social movements.
Among prominent supporters of the march, which will take place on Palestinian Land Day, are Noble Laureates Desmond Tutu and Mairead Maguire, the latter of whom will be participating in the march in Lebanon.
The message from the women of Gaza was loud and clear – they have waited long enough to return home.
A large number of renowned figures from across the world have voiced their support for the upcoming Global March to Jerusalem due to take place on March 30th, 2012.
The Global March to Jerusalem will take place on Friday 30th March 2012 where hundreds of committees and campaigns all over the six continents will participate in order to highlight the suffering the people of Jerusalem are going through as a result of the occupation's Zionist and racist practices.
The slogan of the March will be "Peoples of the world demand the freedom for Jerusalem… People of the world demand to end the occupation of Palestine".