Youth must play their role in highlighting the Palestinian issue. Alwina Shaheen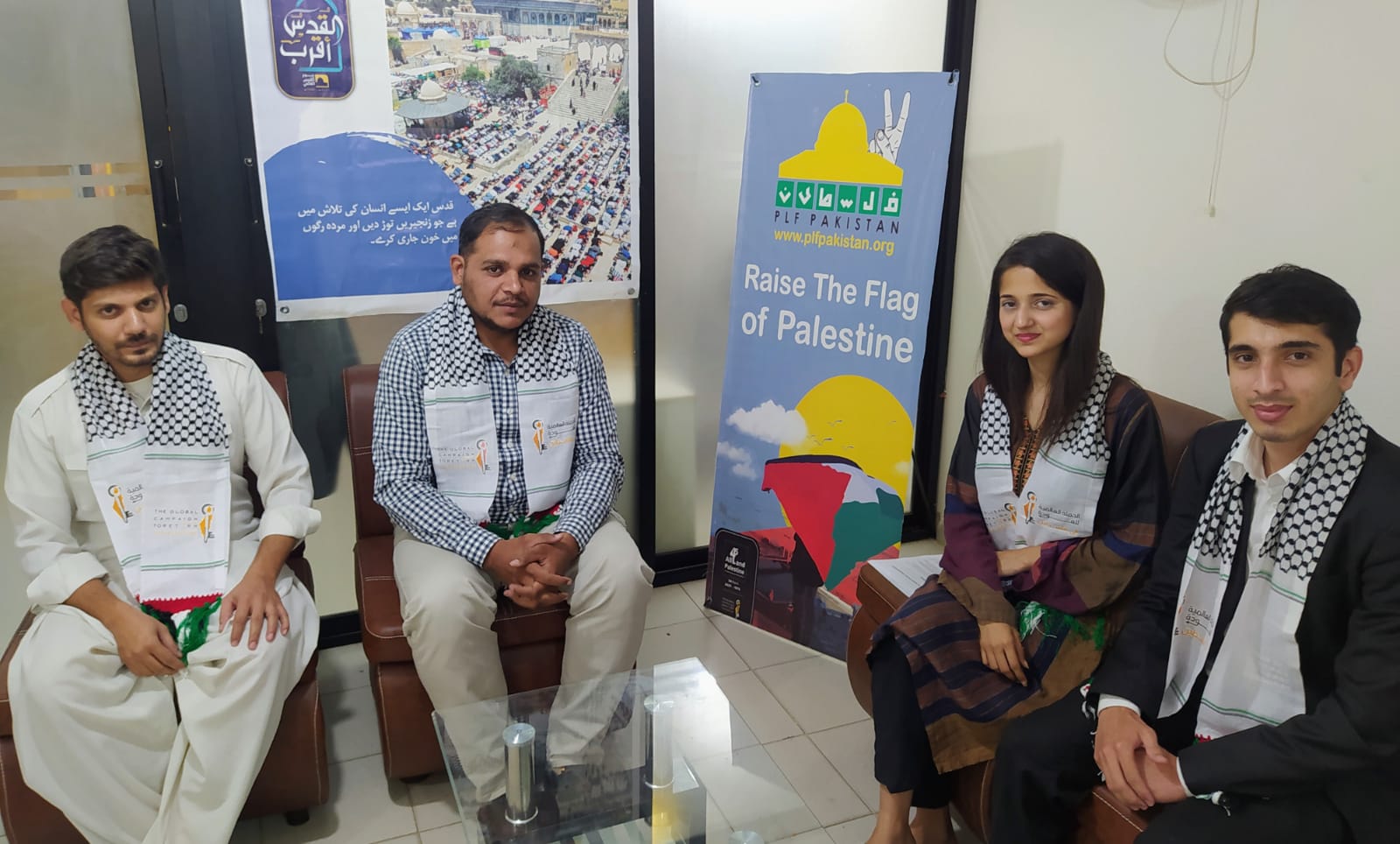 KARACHI: Leading social activist and youth leader Alwina Shaheen has said that the issue of Palestine is a humanitarian cause and the youth of Pakistan should play their role in highlighting this issue.
She expressed these views during a meeting with Dr. Sabir Abu Maryam, Central Secretary General of Palestine Foundation Pakistan on Saturday evening. Law student Naveed Suleiman was also present on the occasion while Palestine Foundation Pakistan Youth Coordinator Qasim Khan was also present.
Alwina Shaheen said that, the Palestinian people were being subjected to the worst Zionist atrocities, the basic human rights of Palestinians were being violated and the international community remained a silent spectator.
She said that tears of blood flow when she sees the ongoing Zionist atrocities in Palestine. She further said that the practical struggle of Palestine Foundation Pakistan is impressive. She vowed to work with the Palestine Foundation Pakistan and said that seminars and conferences would be organized in colleges, universities and other places to educate the youth of Pakistan about the Palestinian issue.
Dr. Sabir Abu Maryam, Secretary General of Palestine Foundation Pakistan, thanked Alwina Shahid and Naveed Suleiman and said that Palestine Foundation Pakistan organizes various programs in support of Palestine cause across the country. Dr Sabir Abu Maryam invited them to come and become a part of Palestine Foundation Pakistan and raise their voice in favor of the oppressed Palestinians in Pakistan and expose the dark deeds of the oppressive and tyrannical powers of the world especially America and its illegitimate child Israel.
On this occasion, mutual agreement was reached regarding various programs in the future and it was also decided to continue the struggle. Dr. Sabir Abu Maryam also presented a special handkerchief of Palestine to the two young leaders.