As Jew, Zelenskyy expects more from 'Israel', Ukrainian ambassador says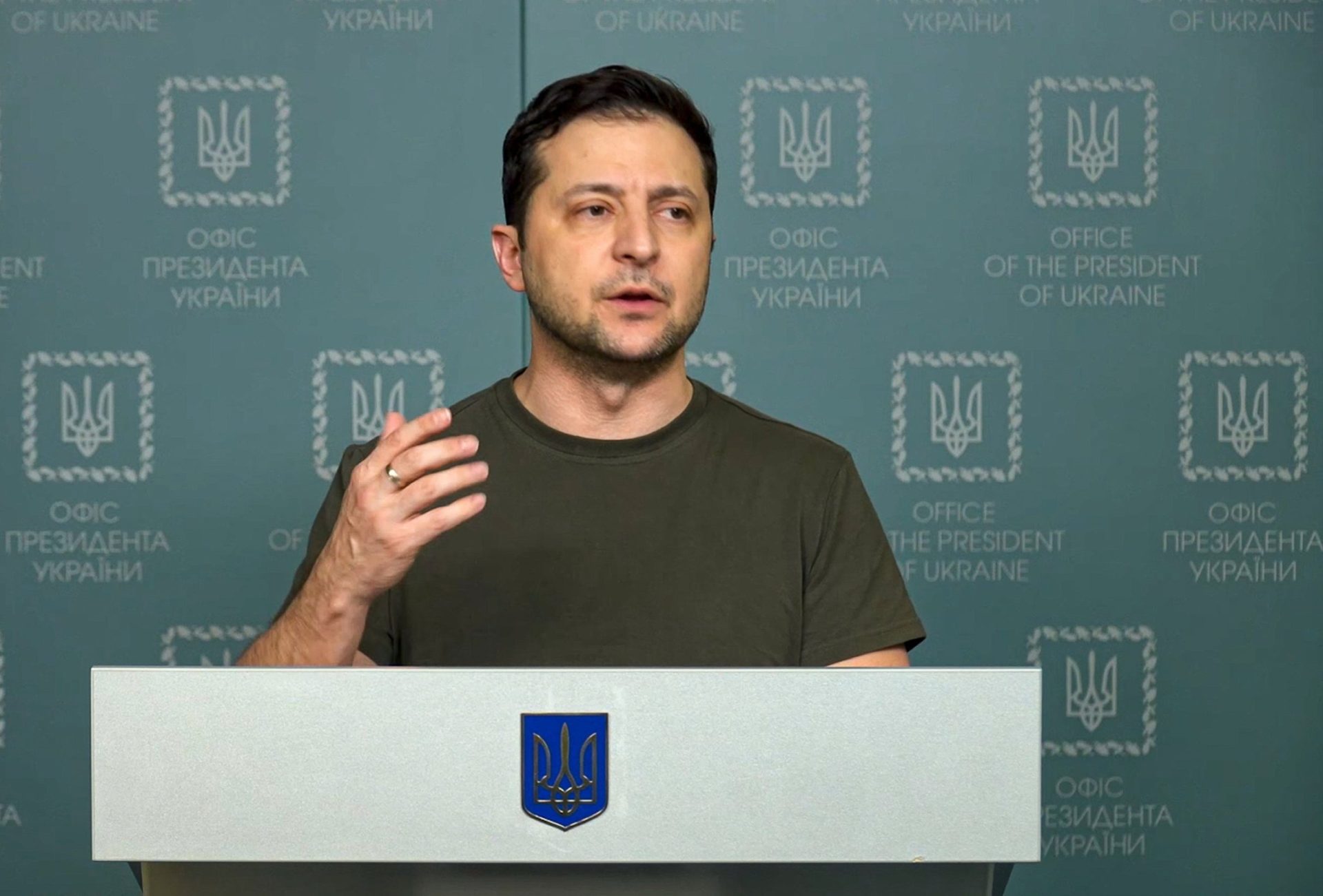 Kyiv – The Israeli government has thus far failed to live up to Ukrainian President Volodymyr Zelenskyy's expectations of it during the Russia crisis, Ukraine's ambassador to 'Israel' Yevgen Korniychuk said Monday.
"We appreciate everything Israel has done for us," he said, but "you can't imagine how difficult it is for me to be ambassador to Israel if my president is a Jew – because he has much higher expectations of Israel than Israel can deliver," Korniychuk told reporters during a briefing at the Ukrainian Embassy in Tel Aviv.
Korniychuk's comments came less than a day after the Kremlin announced that Israeli occupation Prime Minister Naftali Bennett had offered Israel's services as a mediator in a bid to end the conflict, which began last Thursday.
Russian President Vladimir Putin, however, has rejected Bennett's offer to mediate, the Globes reported yesterday, stressing that the Ukrainian leaders had already received a proposal to negotiate in Belarus.
Korniychuk also called on 'Israel' to take in non-Jewish Ukrainians as refugees instead of turning them away.
Nearly 2,500 Ukrainian Jews have asked to emigrate to 'Israel' "immediately" following Russia's invasion of Ukraine, the Jewish Agency said on Thursday.
When Russia launched a full-scale operation in Ukraine, the Jewish Agency set up a special hotline to help those interested in leaving the country for 'Israel' as well as 'Israelis' who have relatives in Ukraine.
The hotline is being operated out of Jerusalem in conjunction with the International Fellowship of Christians and Jews (IFCJ), an organization that raises funding from evangelical Christians.
So far more than 5,000 Ukrainian Jews have called the hotline, with about half of the callers expressing interest in moving to 'Israel' immediately, Israeli newspaper Haaretz reported on Sunday.
Last year, a total of 3,100 Ukrainians immigrated to 'Israel'.
An estimated 200,000 Ukrainians are eligible to immigrate to 'Israel' and receive automatic citizenship under the so-called "Law of Return," according to Haaretz.
In recent decades, Ukraine and Russia have been the largest suppliers of immigrants to 'Israel'.