Bait ul Muqaddas' independence is only possible with unity of Muslim Ummah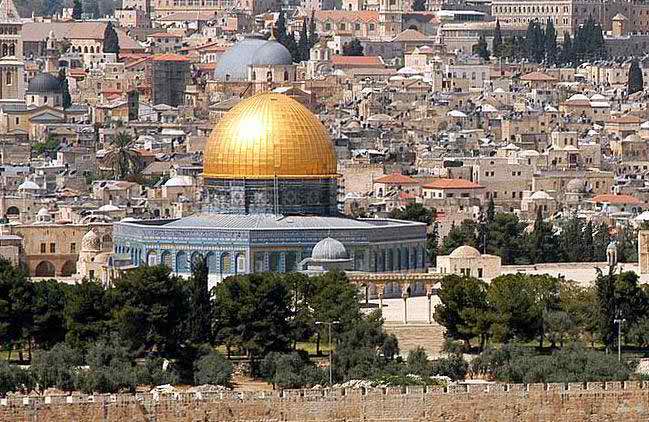 (PNIC) 
–  Muslim Ummah should beware of Israeli conspiracies, Israel is the worst enemy of Muslim Ummah.
Muzaffar Hashmi, Allama Qazi Noorani, Molana Baqar Zaidi, Mehfooz Yar Khan, Azhar Hamdani, Tariq Shadab and Sabir Abu Maryam expressed their views
Karachi: Members of central committee of Palestine Foundation Pakistan including former member of National Assembly and leader of Jamat e Islami Muzaffar Ahmed Hashmi, central leader of Jamiat e Ulema Pakistan Allama Qazi Ahmed Noorani Siddiqui, MWM Pakistan's central leader Molana Baqar Zaidi, Muslim League-N's leader Syed Azhar Hamdani, President of MQM Pakistan's legal ad-committee Mehfooz Yar Khan Advocate, renowned social worker Tariq Shadab and central General secretary of Palestine Foundation Pakistan Sabir Abu Maryam. Speakers stressed on current situation of western Asia and on the resolution f Palestien issue and said that Israel wants to divide Muslims and it is saddening that some Arab states have been used in the completion of Israeli agenda. Leaders of Palestine Foundation Pakistan said "Bait ul Muqaddas' independence is only possible with the unity of Muslim Ummah and the Muslim Ummah should beware of Israeli plans because Israel is the worst enemy of Muslim Ummah".
They also asked Muslim Ummah not to waste its energies by involving in petty issues rather focus and channel them for Palestine's independence and for stopping Israeli injustices with oppressed Palestinians. They reiterated the fact that Isreal is not only a threat for Palestine but for all Muslim states of the region and for the whole Muslim world and humanity at large. Leaders said "Institutions and people concerned about the survival of humanity should play their roles in revealing the evil objectives of the US and Israel". Leaders of Palestine Foundation Pakistan also stressed upon the need for unity among the Muslim Ummah and for Muslim brotherhood and said "Muslim nations should unitedly work for revealing all conspiracies against it otherwise our enemy will occupy the resources of Islamic world by creating differences among the Muslim Ummah, the way Zionist forces did to occupy Bait ul Muqqadas".
Speakers appealed to the leaders of Islamic world, especially to Pakistan's religious and political leadership, to play positive roles for building and maintaining unity among the Muslims of the whole Islamic world and suppress anti-Pakistan and anti-Islam forces that have been working with the US and Israel's support.