Balochistan: Israel wants to destabilize whole region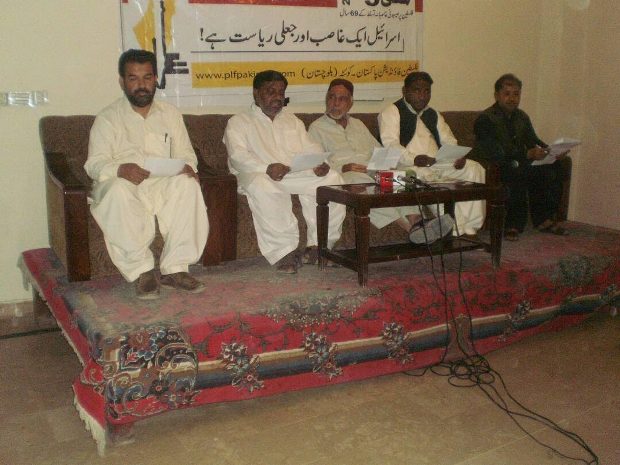 Quetta(PNIC):- Leaders of different political and religious parties marked 69th Nakba Day anniversary (Day of catastrophe) at Quetta Press club of Balochistan Provice of Pakistan. Israel is an illegitimate state and wants to disunite Muslim Ummah They
said:
Israel aims to destabilize whole region and specially Pakistan. They Added:
They also demanded the right of return to Palestine for all Palestinians those were forcly expelled from their homeland,Palestine in 1948, the time when Fake state of Israel created in Palestine.
Among the leaders Mr.Professor Amanullah Shadzai of Jamat-e-Islami, Moulana Abdul Quddos Sauli of JUP, Famous Scholar Zakir Durrani, Social worker Manzoor Rehmani and Sohail Akber were present.