Countrywide rallies staged on Defence of Aqsa Day on a call from Palestine Foundation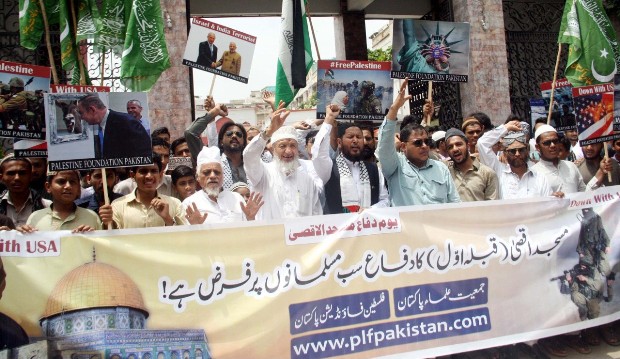 KARACHI (PNIC):- The supporters of Palestine Foundation (PLF) Pakistan staged rallies and demonstrations in all over the country on an appeal to all Pakistanis that Friday be observed as Defence of
Aqsa mosque Day.
PLF's central leadership rallies supporters outside New Memon Masjid on MA Jinnah Road in Karachi where Allama Aqeel Anjum Qadri of JUP, Mohammad Hussain Mehanti of Jamaat-e-Islami and Sabir Abu Maryam, secretary general, PLF Pakistan led the pro-Palestine people.
Eminent Naat Khwan Maaz Chishti, Shakil Qasmi, Maulana Abdul Ghaffar Chishti, Maulana Rafiq Qadri, Mehmood Askari, Asfandyar Khan and All City Tajir Ittehad leader Rafiq Jafrani also attended the main demonstration in Karachi.
The demonstrators were carrying placards and banners inscribed with anti-Israel, anti-US slogans and demands for liberation of Palestine with al-Quds as its capital. They also raised slogans against the Zionist regime of fake state of Israel for its latest aggression on Aqsa Mosque and preventing Muslims from entering al-Aqsa mosque in the name of security. They burnt the flags of US and Israel and also denounced the Indian regime for its partnerships with these two countries and for its atrocities in the occupied Kashmir and fanning terrorism in Pakistan.
Speaking to the protesters, the PLF leaders said that Israel is an illegitimate and fake state that is the name of illegal occupation of Palestine by the racist Zionists. They said that Israel was plotting Zionisation of al-Quds including Aqsa mosque.
They said it is high time for all Muslims and freedom-loving people to rise and defend Aqsa mosque and foil nefarious designs of Zionist regime. They also condemned the triangle of US-Israel and India and blamed them for terrorism in entire region from Pakistan to Palestine.
PAKISTANI POLITICIANS CONDEMN ISRAEL AS FAKE AND ILLEGITIMATE STATE
KARACHI (PNIC):- Speakers at al-Quds seminar in Islamabad have condemned the Zionist regime of Israel over its crimes against humanity and some declared that Israel is nothing but an illegitimate and fake nation-state. (more…)
Hamas Leader thanks Pakistani nation over support to Palestine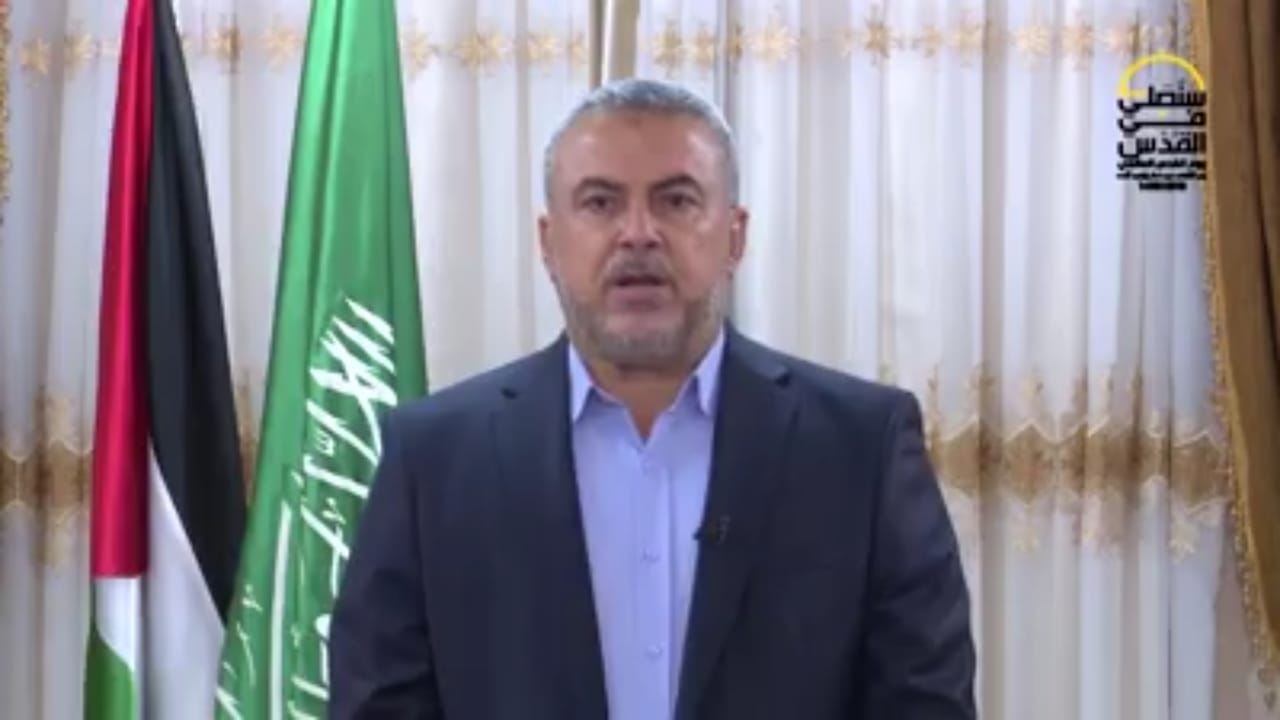 GAZA (PNIC):-Hamas deputy chief Ismail Ramzan thanked Azadi-e-Quds Tehreek and Palestine Foundation Pakistan over their support to the Palestine cause and huge participation of Pakistanis in the Intrenational Quds Day rallies across Pakistan.
PLF's Two Day Pictorial Exhibition held on Quds Day
KARACHI (PNC):-A 2-day pictorial exhibition was held on main M.A. Jinnah Road Karachi on Quds Day on Friday where thousands of people visited and expressed solidarity with Palestinians.
The Quds Day Return Exhibition was organized by Palestine Foundation Pakistan (PLF).