EU: Forced displacement of Palestinians breaches Israel's legal obligations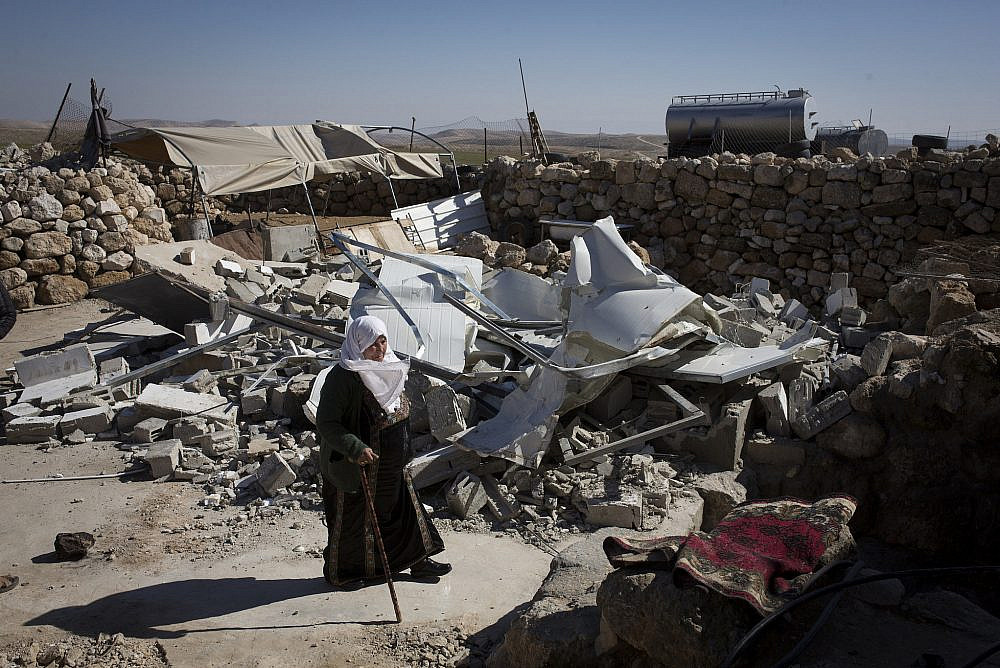 Hebron (QNN)- The European Union warned on Tuesday that forced displacement of Palestinian families in the Hebron Hills would be a breach of Israel's obligations under international law.
"The residents, many of whom also exposed to settler violence, are at risk of forcible transfer," EU Delegation to the Palestinians tweeted yesterday.
"Beyond a devastating impact on children, women and families, expulsion would be in breach of Israel's obligations as the occupying power."
It also said this would be "a violation of international law and basic human rights."
Yesterday, the EU representatives, member states and like-minded countries attended Israel's Supreme Court hearing on the permanent expulsion of more than 1,300 Palestinians from their homes in Masafer Yatta in the South Hebron Hills
Masafer Yatta: "Firing Zone 918"
Situated in "Area C," Masafer Yatta is under full Israeli military and civil control.
There are 20 small Palestinian villages in this area, with ancient cave structures built into the rock alongside newer homes built in recent decades as the communities have grown.
In the early 1980s, 'Israel' declared an area of about 3,000 hectares in the South Hebron Hills known as Masafer Yatta a restricted military zone.
It also dubbed it 'Firing Zone 918'.
Dozens of Palestinian families had been living in the area for years, since before 'Israel' occupied the West Bank in 1967.
They lived in 12 small villages, in natural or man-made caves, some all year round and others only seasonally.
The 12 Palestinian villages are: Jinbeh, Al-Mirkez, Al-Halaweh, Halat a-Dab'a, Al-Fakheit, A-Tabban, Al-Majaz, A-Sfai, Megheir Al-Abeid, Mufagara, A-Tuba, and Sarura.
In 1999, the military expelled all 700 or so residents of these communities on the grounds that they were "illegally living in a firing zone".
In response to an appeal by the Association for Civil Rights in Israel (ACRI), the Supreme Court issued an interim injunction according to which the residents were allowed to return to their villages until a final decision is made by the court.
In 2012, 'Israel' sent an updated stance to the High Court, saying it plans to expel eight out of the 12 villages from the firing zone.
Residents of these eight villages, located in the southern part of the firing zone, are at risk of forced displacement.
This has left the residents' lives on hold for two decades, as 'Israel' bars them from any development, including building homes and essential public structures or connecting to power or water networks.