Foremost Responsibility To Aware Our Youth On Palestine Conflict: ALI QASIM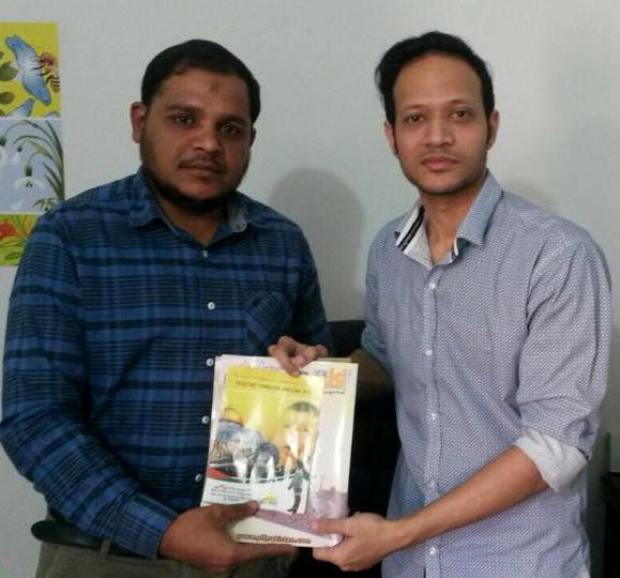 KARACHI (PNIC)
:- Secretary General For Palestine Foundation Pakistan (PLF-P) Sabir Abu Maryam Met Young Youth Social Activist Ali Qasim On 3,Jan, 2017.
According to reports, Sabir Abu Maryam shared His Views With him In a telling manner about Palestine Foundation Pakistan.He briefed him about Palestine Foundation's formation, Motives, Involvements and Tasks and also he shared about Palestine Foundation's last ten years progress,Untyring and Fruitful struggles regarding Palestine cause.
Youth activist Ali Qasim stated that Palestine Foundation's Endeavor Concerns , struggle and Untyring efforts are quiet allegorical and practically setting trend & examples for all social , Political parties as well as civil society for raising Voice On Palestine in Pakistan.
On this contiguous meeting Ali Qasim promised to give his immense support and devotion as Director of Palestine Foundation Sindh. He said that it's an honour to be a part of Palestine Foundation Pakistan.
Moreover he reflected many ideas regarding the issue of Palestine for awareness among young generation and showed his deep interest to start campaigns for Youth on this great & noble Cause of Palestine.