Hashtags afloat social media to commemorate Worlds' al-Quds Day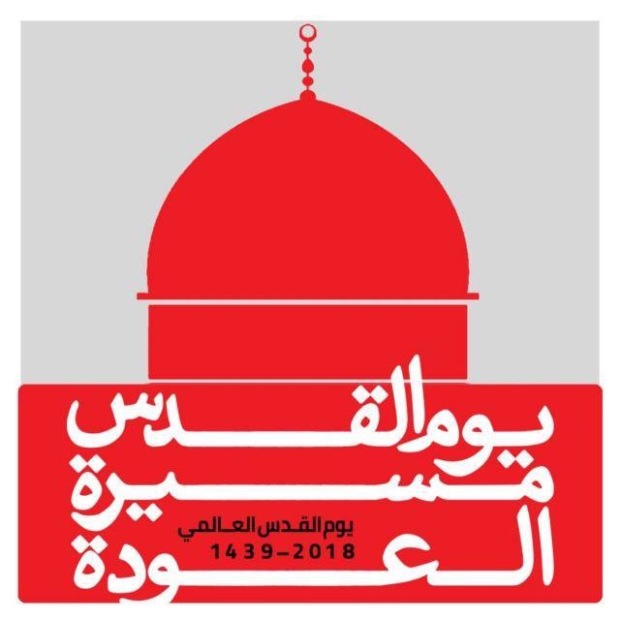 KARACHI (PNIC)
:-The upcoming world's al-Quds Day has become the centre and talk of town with slogans, logos and now Hashtags underway across the social medium.
The hashtags are noted in varied languages to include arabic, urdu, persian, hebrew etc all focused on one issue Quds and Palestine.
This Friday (the last of the holy month of Ramzan) the entire muslim ummah is geared up to commemorate Al-Quds Day showing their solidarity to the subjugated nation of Palestine. For the same rallies, protests, mass gatherings, exhibitions and other activities are arranged across the world.
Now, there seems to be campaigns across facebook and twitter with hashtags as under:
#QudsDay4Return
#یوم _القدس_مسیرۃ _العودۃ
#یوم _القدس_واپسی_مارچ
#روز_قدس_بازگشت_بقدس