Israeli flag in monogram, Secretary General of Palestine Foundation Pakistan rejected the invitation of international NGO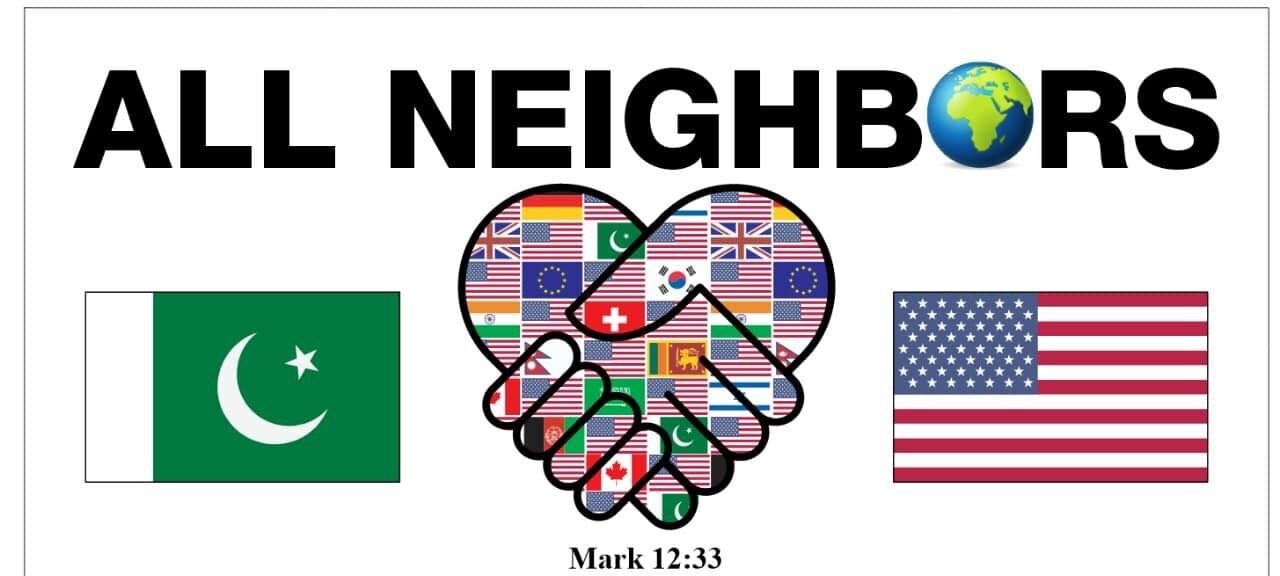 Karachi (Palestine Information Centre) In a news release from the head office of the Palestine Foundation Pakistan (PLF) on Sunday, it has been stated that the Secretary General of PLF has categorically refused to accept the invitation of US-funded NGO working in Karachi.
According to the details, the NGO called "All Neighbors International" has organized an iftar dinner ceremony in a local hotel in next week, in which the secretary general of the Palestine Foundation Pakistan, Dr. Sabir Abu Maryam, has been invited to attend; however, it was noticed that the logo of this organization has the usurper Zionist's regime Israel's flag.
Dr. Sabir Abu Maryam has pointed out to the host of the program that he will not participate in the organization's program because the organization's monogram contains the Israeli flag.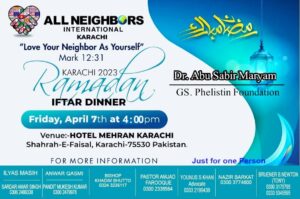 Dr. Sabir Abu Maryam has written to the host of the program, Bishop Khadim Bhutto, that according to the law and constitution of Pakistan and according to the views of the founder of Pakistan, Quaid-e-Azam Muhammad Ali Jinnah, Israel is an usurper and an illegitimate state and Pakistan does not recognize it. He said that adding the Israeli flag to the organization's monogram inside Pakistan and holding a ceremony in a local hotel is against the constitution of Pakistan. He has also appealed to the Pakistani citizens invited for this program to stay away from this anti-national activity.
The guardian committee members of Palestine Foundation Pakistan, taking serious notice of this matter, have demanded the government of Pakistan to ban such activities in the country and have also written a letter to the management of the local hotel that the constitution of Pakistan and Adhering to the ideology of Pakistan is the basic duty of every Pakistani, however, events where Israeli flags are prominent in the monogram should be avoided. However, the government's silence is a question mark.