PLF patron committee to discuss anti Israel move on Nakba 2017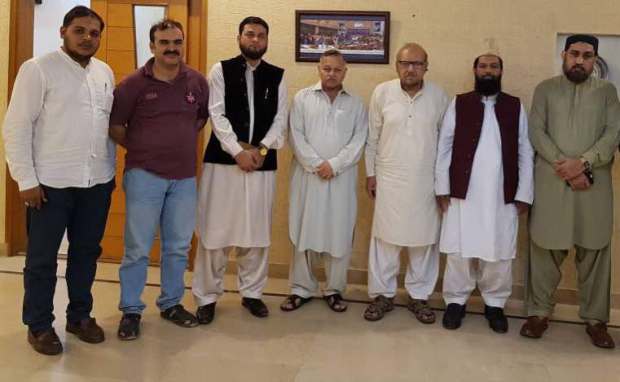 An important meeting of Patron committee of Palestine Foundation Pakistan (PLF-P) held on May, 4 Thursday to discuss anti Israel move and finalise the plan of activities on Nakba Day 2017 in Pakistan.
Former member of National Assembly Mr.Muzaffar Ahmed Hashmi of Jamat-e-Islami (JI), Member of Provincial Assembly Dr.Mahfooz Yar Khan of Mutahida Qoumi Movement Pakistan (MQM), Leader of Pakistan Muslim League Nawaz Mr.Pirzada Azher Ali Shah Hamdani, Mr.Israr Abbasi of Pakistan Tahreek-e-Insaf (PTI), Leader of Jamiat Ulema Pakistan Allama Qazi Ahmed Noorani Siddiqui, Chairman of Intrrfaith youth forum Nasir Ali, professor Mudassir Khan and Secretary General of Palestine Foundation Pakistan Sabir Abo Maryam were present in the meeting.
PAKISTANI POLITICIANS CONDEMN ISRAEL AS FAKE AND ILLEGITIMATE STATE
KARACHI (PNIC):- Speakers at al-Quds seminar in Islamabad have condemned the Zionist regime of Israel over its crimes against humanity and some declared that Israel is nothing but an illegitimate and fake nation-state. (more…)
Hamas Leader thanks Pakistani nation over support to Palestine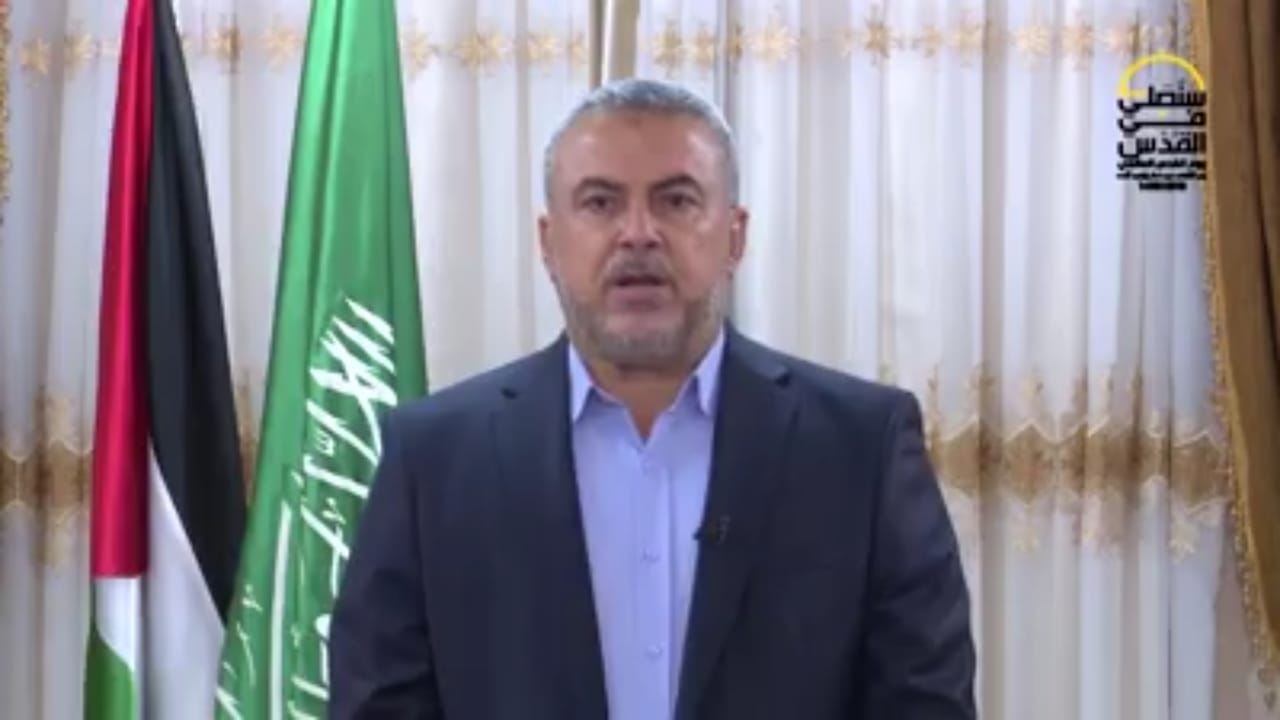 GAZA (PNIC):-Hamas deputy chief Ismail Ramzan thanked Azadi-e-Quds Tehreek and Palestine Foundation Pakistan over their support to the Palestine cause and huge participation of Pakistanis in the Intrenational Quds Day rallies across Pakistan.
PLF's Two Day Pictorial Exhibition held on Quds Day
KARACHI (PNC):-A 2-day pictorial exhibition was held on main M.A. Jinnah Road Karachi on Quds Day on Friday where thousands of people visited and expressed solidarity with Palestinians.
The Quds Day Return Exhibition was organized by Palestine Foundation Pakistan (PLF).