US Presidents Blabber against Al-Quds has no Value: Abu Maryam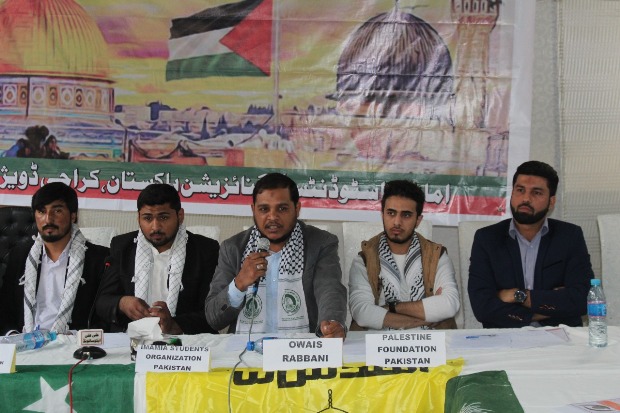 KARACHI (PNIC)
:-Palestine Foundation Pakistan (PLF-P) Secretary General Sabir Abu Maryam exclaimed that Trumps ludicrous remark against Al-Quds have no meaning as it stands an integral part and Capital of Palestine at the Karachi Press Club.
Sabir addressed the masses during an All Parties Conference (APC) organized by Imamia Students Organization Pakistan – Karachi Division (ISO-KD).
Abu Maryam demanded the government to oust US emissaries off Pakistan.
in return for the outrageous allegations of Trump against the country.
Giving out the example of the illegitimate nation of Israel, he said that the US stands a great threat to the world peace process, terrorizing nations at its will.
Al the dignitaries present addressed the audience condemned the atrocities in Palestine at the hands of Zionist regime Israel and vowed support for the upcoming Third Intifada of Al-Quds.
They all wanted every other nation to quit its relations with the malevolent Israel and pledged support to all that support the cause of Palestine. They said the struggle to liberate the oppressed nation of Palestine from the hands of Israel will continue and none shall be spared.
ISO-KD president Muhammad Yaseen, National Assembly of Pakistan for Youth – Chairman Aga Shirazi, President Youth Parliament – Owaiz Rabbani, Representative to Palestinian students in Pakistan – Zabdan Shaheen, Islami Jamiat Talba – Qazi Haseeb, Chairman Shaheen Pakistan – Owaiz Qadri, Anjuman Talba Islam – Babar Mustafa, Insaf Student Federation – Sardar Ikram, Pakhtoon Students Federation – Fida Khan, APMSO – Zeeshan Haider, Mustafvi Students Movement – Fazl ur Rehman, Wahdat Youth – Kazim Abbas, MISO – Muhammad Sajjad, ISO – Muhammad Abbas and Rehan and others addressed the crowd.
PAKISTANI POLITICIANS CONDEMN ISRAEL AS FAKE AND ILLEGITIMATE STATE
KARACHI (PNIC):- Speakers at al-Quds seminar in Islamabad have condemned the Zionist regime of Israel over its crimes against humanity and some declared that Israel is nothing but an illegitimate and fake nation-state. (more…)
Hamas Leader thanks Pakistani nation over support to Palestine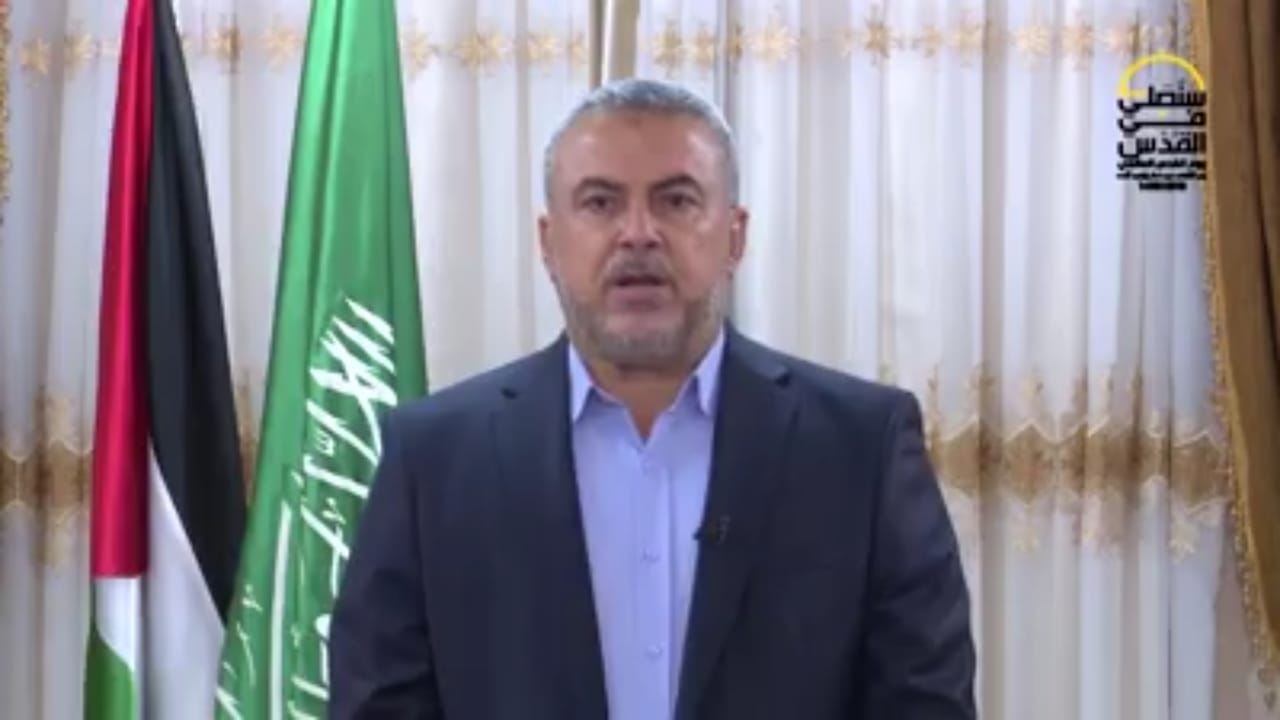 GAZA (PNIC):-Hamas deputy chief Ismail Ramzan thanked Azadi-e-Quds Tehreek and Palestine Foundation Pakistan over their support to the Palestine cause and huge participation of Pakistanis in the Intrenational Quds Day rallies across Pakistan.
PLF's Two Day Pictorial Exhibition held on Quds Day
KARACHI (PNC):-A 2-day pictorial exhibition was held on main M.A. Jinnah Road Karachi on Quds Day on Friday where thousands of people visited and expressed solidarity with Palestinians.
The Quds Day Return Exhibition was organized by Palestine Foundation Pakistan (PLF).