Five Palestinians killed by Israeli forces in Nablus raid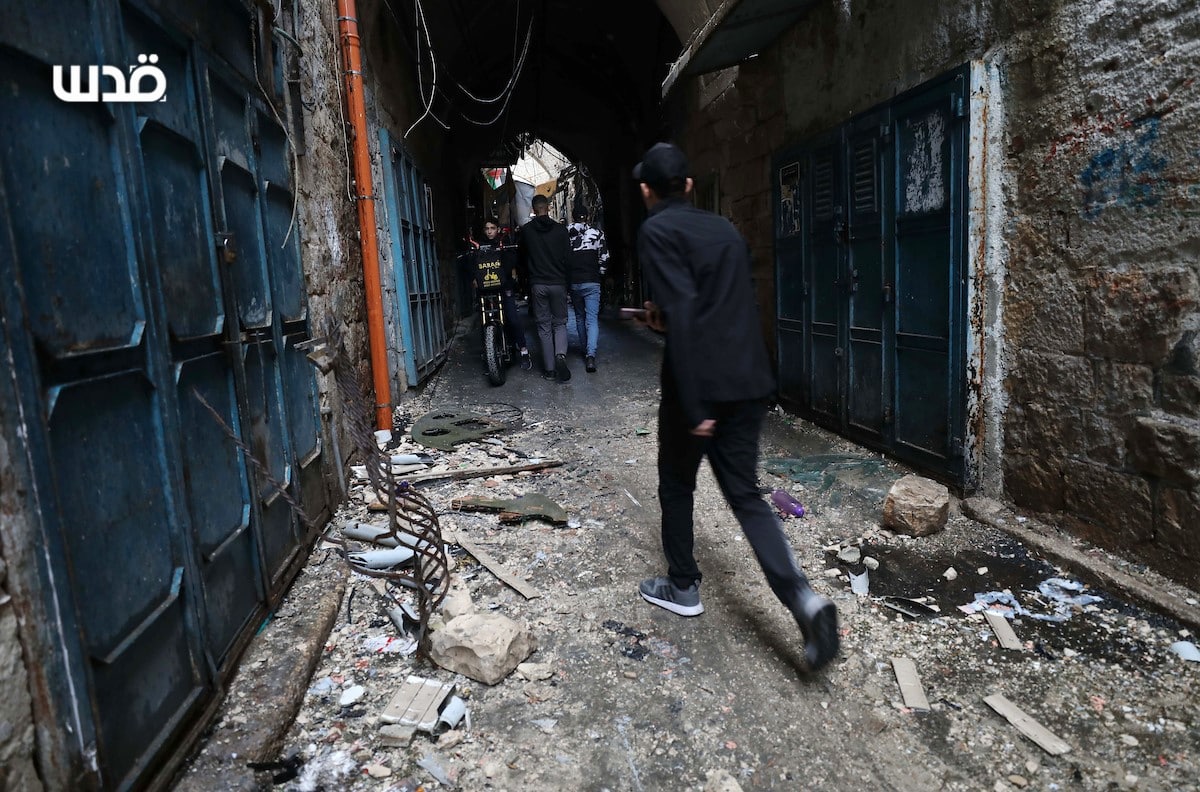 Five Palestinians were killed and at least 20 others injured by Israeli occupation forces during a furious military raid into the occupied West Bank city of Nablus early Tuesday morning.
According to the Palestinian Health Ministry, five Palestinians were killed by Israeli occupation gunfire. The five were identified as: Ali Antar, 26; Meshal Baghdadi, 27; Wadee Sobeih El-Houh, 31; Hamdi Sobeih Qaiem, 30; and Hamdi Mohamed Sharaf, 35.
Local sources reported that large numbers of Israeli occupation forces raided several neighborhoods in the Nablus city before 1 a.m. Tuesday.
Israeli snipers were positioned on the rooftops of houses and buildings overlooking Nablus' city centre and used drones to fire missiles.
Eyewitnesses reported that the Israeli soldiers surrounded a house where several youths were inside.
The forces also bombed a civilian vehicle in the Ras al-Ain area, which resulted in the death of a Palestinian whose charred body arrived at Rafidia Hospital.
In response, armed confrontations erupted in and around the Old City of Nablus, resulting in injuring at least 20 people.
The Palestinian Red Crescent reported that the Israeli forces prevented its medical crews and ambulances from entering the neighbourhoods to evacuate the injured.
Al-Houh was reportedly a senior and founding member of the newly-formed Nablus-based Lion's Den group.
On Sunday, Palestinian resistance fighter and member of the Lion's Den group, Tamer Al-Kilani, was assassinated at approximately 1:30 a.m. when an explosive device rigged to a motorcycle parked off a road detonated in Nablus's Old City when he walked by it. The group accused 'Israel' of killing its senior member and attaching the explosive device.
It is worth mentioning that Nablus, a home to over 425,000 people spread across four refugee camps, 55 villages, and one city, has been under a strict Israeli siege for 15 consecutive days.
Over the past 14 days, 'Israel' has shut down Nablus, as the Israeli forces claim it cracks down on the Lion's Den group.
The Israeli military has closed all eight surrounding military checkpoints to enter and exit Nablus. The forces have also erected dozens more flying checkpoints, and have sealed off a network of side roads across it.
This has come after an Israeli soldier was allegedly killed on October 11 while at a military post outside the Nablus-area town of Deir Sharaf, the Israeli forces embarked on a widespread manhunt for the suspect, who belonged to the Lion's Den group.
The day after the soldier was killed, the Israeli army announced it would be enforcing widespread closures across Nablus, and enforcing "strict security checks" on Palestinians passing in and out of the area.
Over the past 14 days, the forces has invaded Nablus and the surrounding villages raising new checkpoints throughout, increasing night-time military raids and "stop and searches" under the pretext of searching for wanted members of Palestinian resistance groups.
The siege of Nablus has resulted in a virtual halt on life here, bringing with it substantial economic repercussions, not only for Nablus residents but Palestinians across the West Bank.