Palestine and Kashmir issues must be kept alive, Prof.Dr Shakeel Farooqi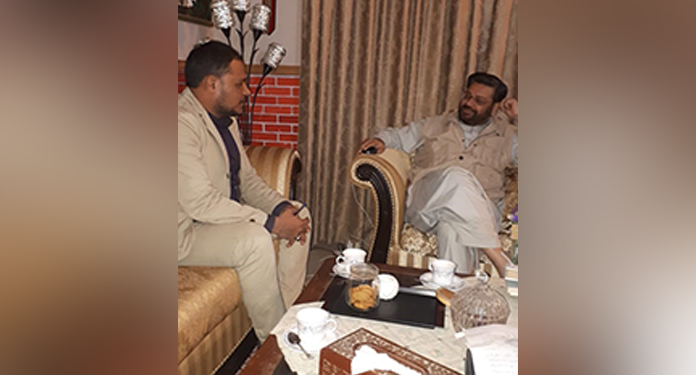 Karachi (PNIC) A well-known scholar and an internationally renowned professor from Karachi university Dr. Shakeel Farooqi expresses his support and solidarity with the oppressed people of Palestine and Kashmir. These views expressed by him during the meeting with Dr. Sabir Abu Maryam, Secretary-General of Palestine Foundation Pakistan (PLF). Dr. Farooqi said that the issues of Palestine and Kashmir keeping alive among the youth is an important need of the era.
Dr. Shakeel Farooqi said that attempts to distort history have been made in every era. In the current situation, there is an attempt to mislead the young generation by distorting the history of the Palestinian issue and the Kashmir issue. However, it is the responsibility of every section to counter the nefarious conspiracies against the Palestinian issue. ۔
He appreciated the role of Palestine Foundation Pakistan and lauded the efforts and struggle for Palestine and Kashmir cause. On the occasion, Secretary-General of Palestine Foundation Pakistan Dr. Sabir Abu Maryam thanked Dr. Shakeel Farooqi.
During the meeting, it was agreed that an online video conference on Palestine and Kashmir and young generation awareness would be held soon in which teachers would be invited to raise awareness among the younger generation in the society.