Sick prisoners in Ramla prison suspend their hunger strike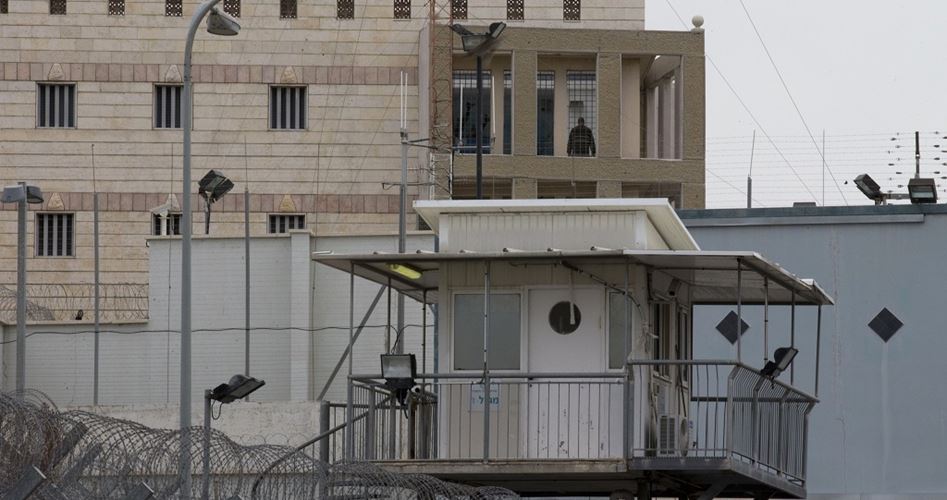 Palestinian sick prisoners held in the Ramla Prison Clinic have suspended the open hunger strike, which they declared in protest against the Israeli deliberate medical negligence policy, rights sources revealed Wednesday.
The Commission of Detainees and Ex-Detainees Affairs and the Palestinian Prisoners Society (PPS) affirmed that the decision was declared after reaching an agreement with the Israeli Prison Service (IPS) to meet their demands.
The agreement allowed a number of sick prisoners who were recently transferred to Ramla Prison Clinic to use the public phone and communicate with their families, including Asif Al-Rifai and Walid Daqqa.
The agreement also allowed the sick prisoners' representatives to communicate with the two female prisoners, Fatima Shaheen and Ataf Jaradat. The sick prisoners were also allowed to receive clothing every three months.
The sick prisoners had earlier decided to go on an open hunger strike for three days in protest against the Israeli policy of deliberate medical negligence.
4,900 Palestinian prisoners are currently held in Israeli prisons, including 700 sick prisoners, 31 women, 160 children, and 1,000 administrative detainees.