Tension in Ramon jail after Israeli forces raid cells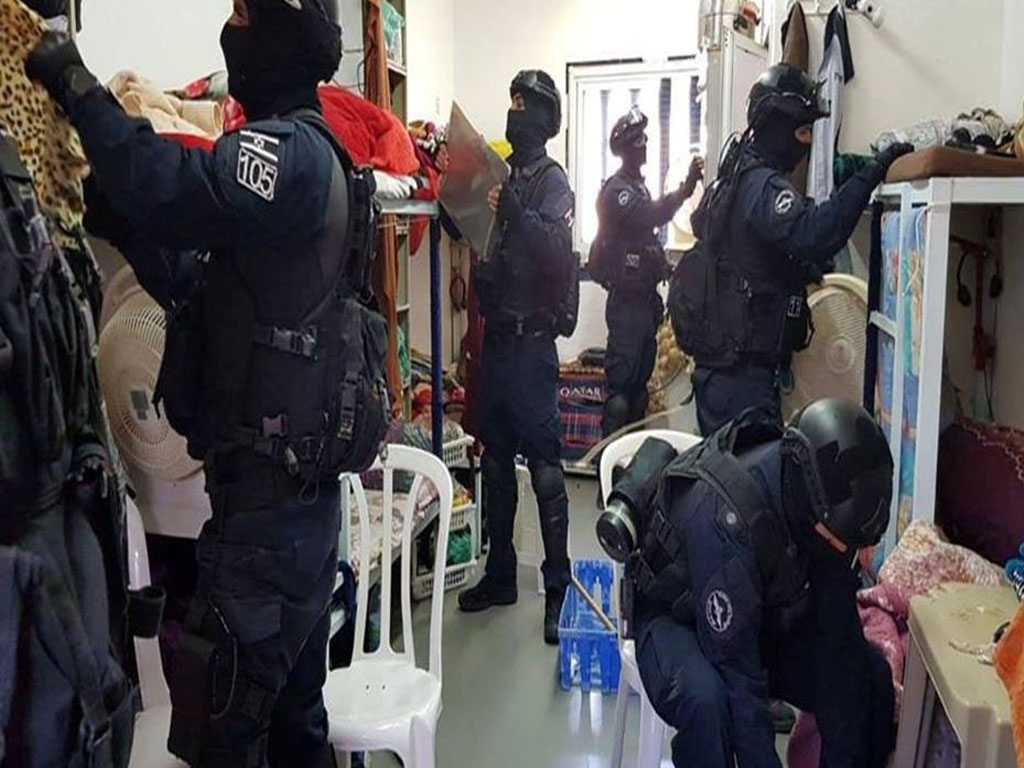 RAMALLAH – A state of high tension has prevailed in Ramon jail since the morning hours of Wednesday when Israeli special forces raided its sections and cells and brutalized Palestinian prisoners.
According to Asra Media Office, tension prevailed in Ramon jail after Israeli forces ransacked cells and maltreated prisoners in the morning.
In a related context, the Palestinian Prisoner Society (PPS) said that about 1,000 Palestinian prisoners would start an open-ended mass hunger strike in different jails on Thursday.
A few days ago, a number of initial protest steps were staged in Israeli jails with Palestinian prisoners refusing to go out for security checks and taking the meals served to them on certain days.
The prisoners also dissolved the committees representing them in jails last Sunday and wore detention uniforms in prison yards and during stand-up counts on Monday.
The Palestinian Captive Movement's High Emergency Committee already warned the Israeli prison service that these initial protest steps would culminate in an open-ended mass hunger strike if it persisted in its repressive measures against prisoners.
These protest steps, according to PPS, are aimed, in particular, to pressure Israeli jailers to stop the frequent transfer of prisoners serving life sentences from one prison to another and also to improve the incarceration conditions of prisoners in general.