Government should take action against citizens those visited Israel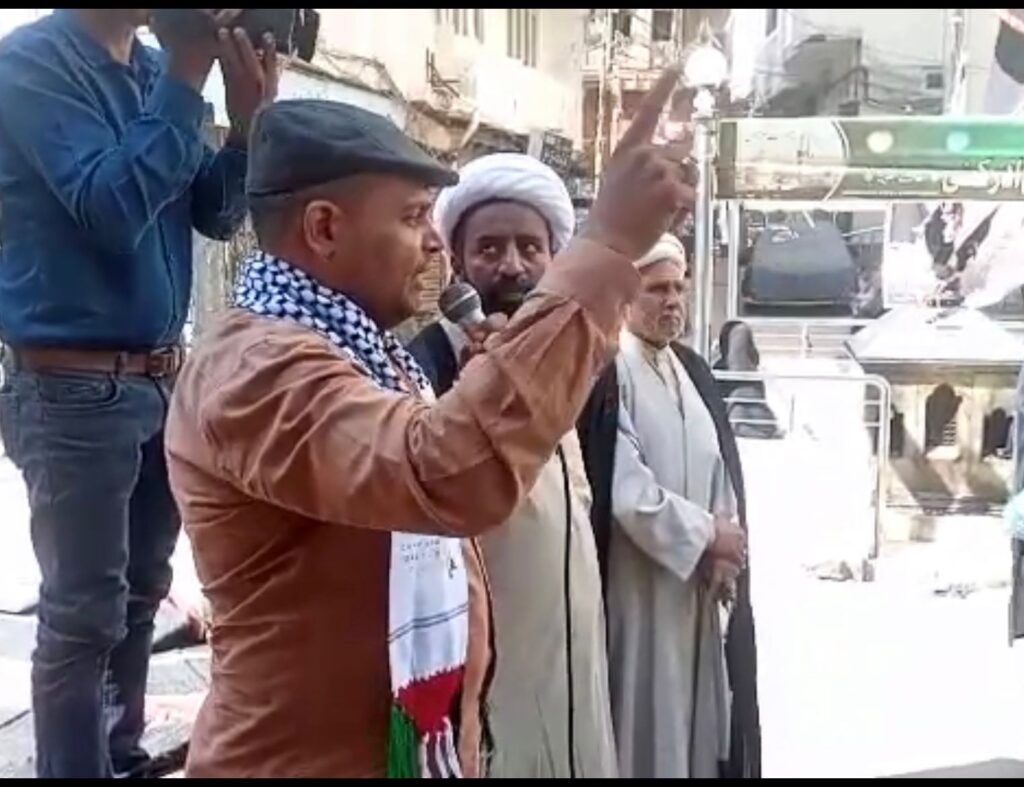 The secretary General of Palestine Foundation Pakistan (PLF) Dr. Sabir Abu Maryam demands that government should take serious action against citizens those vidited Israel and violated constitution of Pakistan. During a public protest demonstration, PLF secretary General says that by visiting Israel, the Pakistani delegation insulted the ideology of Pakistan and hurt the sentiments of 220 million people of Pakistan. He demanded the Prime Minister of Pakistan Shahbaz Sharif and President of Pakistan Arif Alvi along with Chief Justice Umar Atta Bandial and the Chief of Army Staff of Pakistan for the strict action against former Chairman PCB Naseem Ashraf who insulted the constitution and Jinnah;s ideology by visiting Israel. All leaders in the protest demanded to revoke the citizenship of Pakistani citizens visiting the occupying Zionist state of Israel.
Addressing the demonstration, the speakers appealed to the politicians to enact effective legislation against the activities of the Israel lobby in the Parliament and the Senate and to declare the work of the Israel lobby in Pakistan as high treason.
Hundreds of citizens participated in the protest. The protesters were carrying banners and placards with slogans of "Death to America". Expressing their anger, the protesters burnt the flags of America and Israel, while effigies of the members of the Pakistani delegation were also burnt.