Message from Palestine and Kashmir must convey new generation, Dr. Sabir Abu Maryam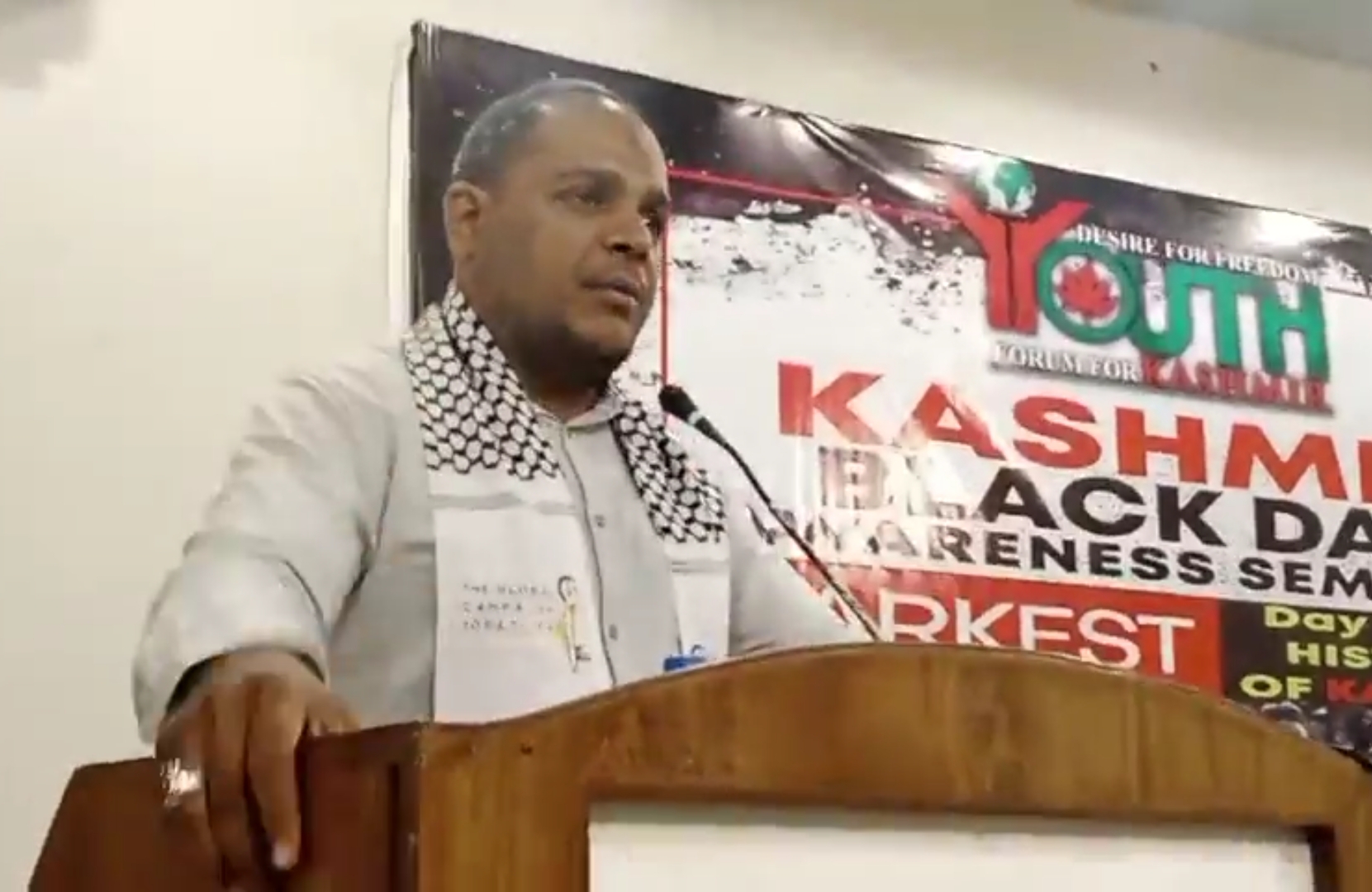 Secretary General of Palestine Foundation Pakistan Dr. Sabir Abu Maryam has said that Kashmir will be free only with public support and resistance. The youth of Pakistan should do their part to spread awareness about the issues of Palestine and Kashmir. He expressed these views on October 27, On the occasion of India's Black Day, speaking at a seminar organized by Youth Forum for Kashmir at Karachi Press Club. Well-known social leader and Kashmiri columnist Bashir Saduzai, Director of Youth Forum Zohaib, Director Customs Dr. Sadiqullah Khan, Sardar Liaquat of Federal Union of Journalists, Javed Shah, Fakhr Abbas, Hussain Thebo and others addressed the seminar.

Addressing the seminar, Dr. Sabir Abu Maryam said that the Indian forces have been breaking the mountains of oppression on the Kashmiri people for seventy years.

Secretary General of Palestine Foundation Pakistan said that Kashmir issue or Palestine issue, both are created by British colonialism to keep South Asia and West Asia unstable. British colonialism has hatched a heinous conspiracy to impose a policeman on the region in the form of India and Israel.

Dr. Sabir Abu Maryam said that the new generation should recognize the enemy. The enemy of Kashmir and Palestine is the same, which has created an illegal state called Israel on Palestine and provided a way to impose Indian forces on Kashmir. He said that the government should consider serious measures for the solution of Kashmir. He further said that the brutality of Indian forces should be answered with armed resistance.

Appreciating the large number of youth present in the seminar, he appealed to the youth to play their role for Palestine and Kashmir and take all possible measures to convey the message of Kashmir and Palestine to the new generations.