'Israel' claims it exposed Palestinian plot to assassinate right-wing MK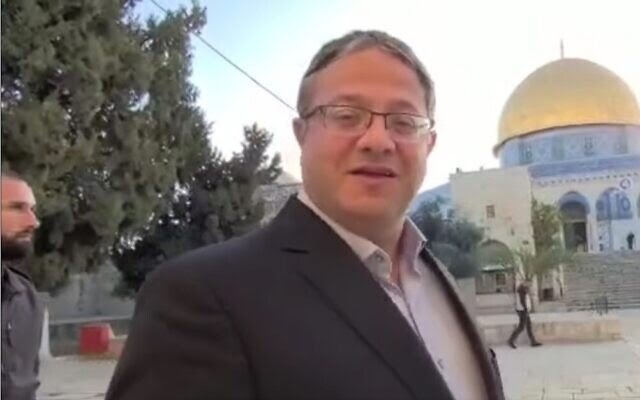 Occupied Palestine – 'Israel' charged on Tuesday three Palestinians with plans to carry out alleged attacks against Israeli settlers, including intentions to assassinate right-wing Knesset member Itamar Ben-Gvir.
According to the indictment served against the occupied Jerusalem residents, they were led by a prominent Hamas figure, identified as Rashid Rashak, "a prominent Hamas operative, a resident of the Old City of Jerusalem," Israeli media claimed.
Two others were arrested in connection to the plot, which the Israeli forces and the Shin Bet security service also claimed included plans to kidnap Israeli occupation soldiers and seize manufacturing explosives.
The four others were identified as Mansour Al-Safadi, Soufian Ajlouni, Hamza Abu Nab and Mohamed Salaimeh.
In a joint statement, the Israeli security agencies indicated they confiscated a drone allegedly meant to be used for an attack in Jerusalem. The statement didn't mention any weapons, however.
The alleged announcement came amid high tensions in the area as Hamas leader Ismail Haniyeh warned on Sunday 'Israel' against allowing right-wing Israeli settlers to conduct the annual far-right "Flag March" and pass through Jerusalem's Damascus Gate and the Old City's Muslim quarter.
The Flag March is usually held on Jerusalem Day, which marks Israel's capture and subsequent occupation of East Jerusalem in the 1967 Middle East war.
The march typically brings together thousands of young, far-right Israelis, who chant anti-Palestinian slogans and wave Israeli flags as they pass through the small streets of East Jerusalem's Old City.
Last year's parade took place amid heightened tensions in the city and saw Hamas rockets flying towards Jerusalem, paving the way for 'Israel' to launch a devastating military attack on the Gaza Strip, codenamed Guardian of the Walls.
The May 2021 assault left 256 Palestinians dead and thousands injured, as well as damaging over 50,000 homes and destroying key infrastructure.